[ Join Free! ]
(No Spam mail)


<<

|

>>
Submission Name: Hanging on to Your Every [False] Word

--------------------------------------------------------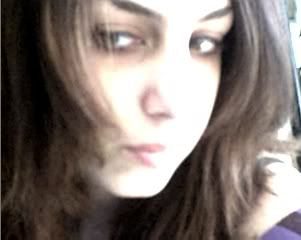 | | |
| --- | --- |
| Author: | Rask |
| ASL Info: | 17/female/Canada... |
| Elite Ratio: | 8 - 56/34/14 |
| Words: | 261 |

| | |
| --- | --- |
| Class/Type: | Misc/Broken |
| Total Views: | 1389 |
| Average Vote: | 5.0000 |
| Bytes: | 1792 |
Description:
The title sort of reminds me of an atreyu song name. Again, I had to think harder about the title than about the poem itself and even then, it's still not so great. Mediocre, if that. The poem itself, again, is about supressed feelings in a way. Personal experiences, to an extent, or maybe more over expresses inward fears.
Hanging on to Your Every [False] Word

-------------------------------------------




Hanging on to Your Every [False] Word

A frail young mind,
You've altered and molded
Leaving my suggestions behind.
Your overwhelming power
Can't be turned down;
I love your control over me,
Even if you're the one making me drown.

Through all the shame and deceit
I can't help but still hold your hand
Continuously driving me inward,
In fear I'll take a stand;
Even then, that wouldn't be enough
Maybe I could break down the walls,
But the bricks are too tough

If I tried,
My fingers would be bloodied and broken;
If I were to hold your hand,
Our fingers wouldn't be woven

Together

We stand our opposites reflect,
But fit perfectly
Just like a train wreck.

A crooked smile you bare,
The one I'll never forget
Even if you beat me a thousand times,
My life with you, I'd never regret.

Ten years into our future,
I'm heaving my last breath
I can't believe it's going to end so soon
Forever hasnt come yet

Or maybe it has;
Forever in your eyes
May be already ten years past

Your hand raises once more,
I see the twinkle your fingers are wrapped around
I smile a bloody smile for our time before;
I knew it'd end this way
But who can say for sure

All I'm certain is
Once that knife drives into my flesh
(Twenty three times and counting)
I'll still love you
You've always given me your best;
And I believe you because you said it.





Submitted on 2006-05-02 23:05:43 Terms of Service / Copyright Rules
Submissions: [ Previous ] [ Next ]
1: >_<
2: I dunno...
3: meh!
4: Pretty cool
5: Wow!


||| Comments |||


101566


Be kind, take a few minutes to review the hard work of others <3
It means a lot to them, as it does to you.