My epitaph stared back at me,
grinning knowingly at
the paper cut peep show.
Dead Man Shaving.
Fumbling through the motions
I smoked a peace pipe,
and declared war on life,
the universe,
and modern art.
As needled tumors grew
in my brain's icy cave,
I fried mushrooms,
but ate nothing
in a righteous hunger strike,
and lost all feeling in my fingers.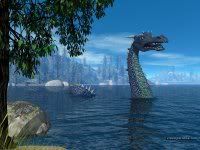 Bare-headed and baptized,
I was dragged screaming,
chanting advertising slogans
to Egyptian Sun Gods,
and a full eclipse winked at me slyly.
Then, on my twenty-third attempt
at eternal life,
I found a small pool of lamb's tears
and bathed my eyes.
I saw myself unshaven,
unkempt and unloved, and
I laughed
as a dragonfly landed on my future.
Hungry for meat,
I trapped an apple
in a silken snare
and gravity forced its juices
to slide
down my throat.
Popping pills of paucity,
I ventured forth again, on the tired trail
of the shallow brick road.
I fell into bad company.
A willow and a river
became drinking companions.
A slop bucket was my goblet
as we sang love songs
to a tearful moon.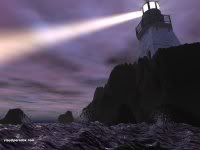 One night we acted out a play.
I was a lighthouse,
and the river raged
as the smooth pebbles on the shore
applauded.
Willow did nothing.
A lonely goat sat down,
and told me tales
of suffering and hatred.
We cried until morning
and he vanished with the dawn.
Breakfasting on regret
I swung on the rope
across death's chasm, laughing
at the demons below.
I waved goodbye
to my pantomime pals
and painfully scaled
the giant cobblestone hill
back to Utopia.
Straightening my tie,
I grabbed my cell phone
and rushed at the day.