[ Join Free! ]
(No Spam mail)


<<

|

>>
Submission Name: I WILL DANCE AGAIN

--------------------------------------------------------
| | |
| --- | --- |
| Author: | rev.jpfadeproof |
| ASL Info: | 27/m/nyc |
| Elite Ratio: | 6.14 - 366/359/149 |
| Words: | 113 |

| | |
| --- | --- |
| Class/Type: | Poetry/Misc |
| Total Views: | 530 |
| Average Vote: | No vote yet. |
| Bytes: | 691 |
Description:
LOOKING TO MY JESUS FOR HEALING.
I WILL DANCE AGAIN

-------------------------------------------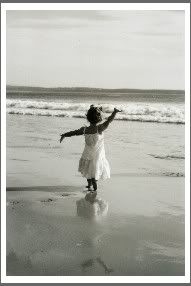 I WILL DANCE AGAIN
FOREVER WILL MY HEART DREAM
FOR HE SHALL SET MY FEET DANCING
TO THE RHYTHM OF HIS PLAN, YEA
TO THE MELODY OF HIS HEART

THE ALMIGHTY SHALL CAUSE ME
TO MASTER THE STEPS
OF THE UNFORCED RHYTHMS OF HIS GRACE
AMIABLE IS MY LORD WHO SHALL
SWEEP ME OFF MY FEET

HE SHALL DRAW ME EVER SO CLOSE
AND EMBRACE ME UNTO
THE EXQUISITENESS OF HIS BOSOM
AND BY HIS MIGHTY POWER
HOLD ME THERE

FOR HE SHALL PLACE MY HEAD FIRMLY
NEAR HIS HEART THAT I MAY HEAR
AND MY LIFE SING THE CHORUS
OF THE INNERMOST RECESSES
OF HIS HEART






Submitted on 2006-06-04 22:19:17 Terms of Service / Copyright Rules
Submissions: [ Previous ] [ Next ]
1: >_<
2: I dunno...
3: meh!
4: Pretty cool
5: Wow!


||| Comments |||


105960


Be kind, take a few minutes to review the hard work of others <3
It means a lot to them, as it does to you.
None the Wiser written by endlessgame23
Dream written by closetpoet
Live In Between written by teika5
Florida's Autumn Solstice written by closetpoet
(Untitled Song) written by TeslaKoyal
Not the Devil, but the Wind written by endlessgame23
Supernatural Cowboy Sleuth written by endlessgame23
Snippet written by Daniel Barlow
In a Corner written by jeniecel
Whispered written by endlessgame23
Loop-di-Loop written by endlessgame23
Night- time written by Daniel Barlow
A Worsening Effect written by Daniel Barlow
Honeymoon written by TheStillSilence
Lost Inside the Race written by ForgottenGraves
Day 5 written by TheStillSilence
Sword in the Water written by Wolfwatching
going,,,"Skin." written by teika5
Deep written by Janesaddiction
A Thousand Reflections written by endlessgame23
Day 6 written by TheStillSilence
Meaningless Meanings written by ForgottenGraves
untitled written by Outlaw
Ciggarettes written by Poetic_tragedy6
Verse: written by Daniel Barlow
Coversheets written by TheStillSilence
When Sirens Whisper written by HisNameIsNoMore
Across the bed written by expiring_touch
FamiliarDemons ©™ written by kyserin
Mystery Read written by kyserin