[ Join Free! ]
(No Spam mail)


<<

|

>>
Submission Name: Frayed Wings

--------------------------------------------------------
| | |
| --- | --- |
| Author: | rev.jpfadeproof |
| ASL Info: | 27/m/nyc |
| Elite Ratio: | 6.05 - 368/366/172 |
| Words: | 94 |

| | |
| --- | --- |
| Class/Type: | Poetry/Misc |
| Total Views: | 1589 |
| Average Vote: | No vote yet. |
| Bytes: | 735 |
Description:
no matter how bad things can get there is always hope. would to God that we would all possess a child-like wonder once again.
Frayed Wings

-------------------------------------------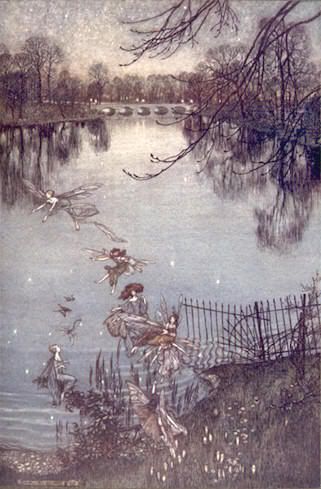 Cloaked in sackcloth
she shuffles through
abandoned streets
soiled feet dragging

Darkened eyes behold
a Blood shot world
as butterflies
solemnly lament

Limbs poorly stitched together
with the corrupt thread
that she inherited
from her mother

This fragmented mind dwells
in an amalgamated existence
formed from a hallow soul
once full

"Who am I" she mutters
her lips forging each
staccato syllable with
fallen nuances

Struggling through stale air
rescued with calloused hand
fairies with frayed wings
sown by angel tears






Submitted on 2006-06-11 22:42:29 Terms of Service / Copyright Rules
Submissions: [ Previous ] [ Next ]
1: >_<
2: I dunno...
3: meh!
4: Pretty cool
5: Wow!


||| Comments |||


106848


Be kind, take a few minutes to review the hard work of others <3
It means a lot to them, as it does to you.