[ Join Free! ]
(No Spam mail)


<<

|

>>
Submission Name: Psychological Sweet Tooth

--------------------------------------------------------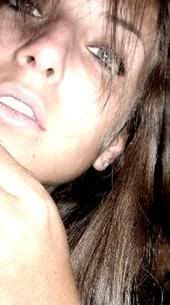 | | |
| --- | --- |
| Author: | SorrelsReality |
| ASL Info: | 25/ Female/ See Quote. |
| Elite Ratio: | 6.52 - 175/113/20 |
| Words: | 52 |

| | |
| --- | --- |
| Class/Type: | Poetry/Passion |
| Total Views: | 1867 |
| Average Vote: | 4.6667 |
| Bytes: | 364 |
Description:
Even on the most cleanly path, there occurs a dream that jolts every part of you. Something unforgettable, something indescribable. Sometimes when your thoughts are fixed on someone, those thoughts turn into dreams, and those dreams fill your midnight hours with feelings you can only present in poetic form...... These feelings teetered on the edge of lustful...but none the less, memorable. Lord please forgive me....
Psychological Sweet Tooth

-------------------------------------------




Firm fingers ride a silken highway over dangerous curves
tantalizing saccharine skin, covering what is me.
Desire stricken lips begin thier forbidden journey
tasting the melting pot of heated fantasies

Drench me in your need.
Dive into me.
Have your way in me.

I'll be your mind candy.






Submitted on 2006-06-26 13:03:14 Terms of Service / Copyright Rules
Submissions: [ Previous ] [ Next ]
1: >_<
2: I dunno...
3: meh!
4: Pretty cool
5: Wow!


||| Comments |||


108449


Be kind, take a few minutes to review the hard work of others <3
It means a lot to them, as it does to you.