[ Join Free! ]
(No Spam mail)


<<

|

>>
Submission Name: My Own Personal Hole in the Ground

--------------------------------------------------------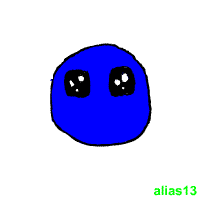 | | |
| --- | --- |
| Author: | alias13 |
| Elite Ratio: | 8 - 1/0/1 |
| Words: | 117 |

| | |
| --- | --- |
| Class/Type: | Poetry/Misc |
| Total Views: | 718 |
| Average Vote: | No vote yet. |
| Bytes: | 723 |
Description:
This poem is a self-metaphor. It began as a description of my mood when I started writing it, but then I chose a difficult rhyme scheme for it, and the poem itself became the hole in the ground. It took a full week to finish.
My Own Personal Hole in the Ground

-------------------------------------------




I sit in a pit
Of a merciless black
There's no way to go
Either forward or back.

I shout, 'Let me out!'
As the people walk by
But the wall is too tall
For my pitiful cry.

I sink in a drink
Of a black murky hue
I'll drown underground
In this unholy goo.

I need to be freed
From my prison of muck
But tis true, sure as glue,
I am thoroughly stuck.

You now ask me how
I got into this place?
With flies in my eyes
And mud on my face?

Please, let me ease
Your curious mind
I created my state
With a shovel, you'll find.






Submitted on 2006-06-27 11:59:25 Terms of Service / Copyright Rules
Submissions: [ Previous ] [ Next ]
1: >_<
2: I dunno...
3: meh!
4: Pretty cool
5: Wow!


||| Comments |||


108602


Be kind, take a few minutes to review the hard work of others <3
It means a lot to them, as it does to you.