This site will self destruct in 2 months, March 17.
It will come back, and be familiar and at the same time completely different.
All content will be deleted. Backup anything important.
--- Staff

Ryder Of The Diaper Set
| | |
| --- | --- |
| Author: | junemarie |
| ASL Info: | 62,F, Port Richey, Fl. |
| Elite Ratio: | 3.19 - 66 /70 /27 |
| Words: | 113 |

| | |
| --- | --- |
| Class/Type: | Misc /Comedy |
| Total Views: | 1199 |
| Average Vote: | No vote yet. |
| Bytes: | 697 |
Description:
---
Ryder Of The Diaper Set
---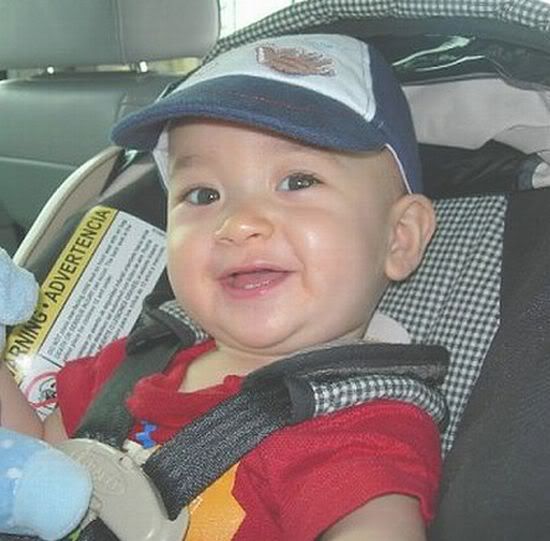 Photo-----My grandson Brody

The little guy around our house
Is cool beyond compare
As we put on his jacket and wooly cap
To get out for a breath of air.

Then no sooner we're out and driving
In our oh so conservative car
He sits in his Sleepy Ryder seat
And makes like a movie star.

Our Volvo soon becomes a bike
Which gobbles up the highway
While sun and wind whip through his hair?
He roars down every byway.

And he would race the wind forever
If his diaper weren't wet
Oh woe to the image you beget...
You Ryder of the diaper set!

Submitted on 2006-07-21 20:59:18
Terms of Service / Copyright Rules
Edit post
Comments
111522