[ Join Free! ]
(No Spam mail)


<<

|

>>
Submission Name: Compassion Corrupt

--------------------------------------------------------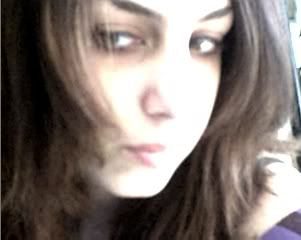 | | |
| --- | --- |
| Author: | Rask |
| ASL Info: | 17/female/Canada... |
| Elite Ratio: | 8 - 56/34/14 |
| Words: | 30 |

| | |
| --- | --- |
| Class/Type: | Poetry/Misc |
| Total Views: | 1156 |
| Average Vote: | 4.0000 |
| Bytes: | 218 |
Description:
Not one of my better works, really, just took me a few moments trying to scrounge up some inspiration so don't judge me on this. Anyway, I hope you enjoy. Take care.

Useful comments appreciated.
Compassion Corrupt

-------------------------------------------




Compassion Corrupt

When the stars succumb to the seas,
when your eyes finally close
Iíll be lost to oblivion;
Abysmal dreams and gunshots
at your ears.
You flatter me.





Submitted on 2006-09-13 10:08:29 Terms of Service / Copyright Rules
Submissions: [ Previous ] [ Next ]
1: >_<
2: I dunno...
3: meh!
4: Pretty cool
5: Wow!


||| Comments |||


117896


Be kind, take a few minutes to review the hard work of others <3
It means a lot to them, as it does to you.