[ Join Free! ]
(No Spam mail)


<<

|

>>
Submission Name: Passion Lost Persistence

--------------------------------------------------------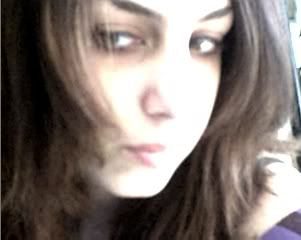 | | |
| --- | --- |
| Author: | Rask |
| ASL Info: | 17/female/Canada... |
| Elite Ratio: | 8 - 56/34/14 |
| Words: | 23 |

| | |
| --- | --- |
| Class/Type: | Poetry/Love |
| Total Views: | 822 |
| Average Vote: | 4.0000 |
| Bytes: | 207 |
Description:
Another short one... this one has a little more flow in terms of meaning to it. Enjoy.
Passion Lost Persistence

-------------------------------------------




Passion Lost Persistence

Delicacy torn,
through tissue and chambers;
feeble fingers work thin thread
to save our eclipse.
Thoughtless journeys,
forever after





Submitted on 2006-09-16 00:11:13 Terms of Service / Copyright Rules
Submissions: [ Previous ] [ Next ]
1: >_<
2: I dunno...
3: meh!
4: Pretty cool
5: Wow!


||| Comments |||


118323


Be kind, take a few minutes to review the hard work of others <3
It means a lot to them, as it does to you.