[ Join Free! ]
(No Spam mail)


<<

|

>>
Submission Name: Only When I Close My Eyes

--------------------------------------------------------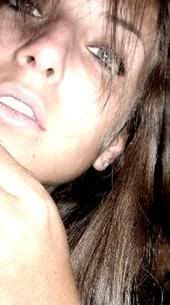 | | |
| --- | --- |
| Author: | SorrelsReality |
| ASL Info: | 25/ Female/ See Quote. |
| Elite Ratio: | 6.52 - 175/113/20 |
| Words: | 122 |

| | |
| --- | --- |
| Class/Type: | Poetry/Longing |
| Total Views: | 1058 |
| Average Vote: | 3.0000 |
| Bytes: | 787 |
Description:
I thought I'd found love....and lost it. Then once more, I thought love had found me. But it hadn't. I wasn't sure about love anymore, or life for that matter, I felt empty, until I realized that the mistakes I'd made needed forgiveness, and that the Lord will bandage me up, and send me on my path once more, a better person, a better child in Christ. Ultimately...that's all I ever needed.
Only When I Close My Eyes

-------------------------------------------




It's a nagging pinch...
a reminder maybe?
A cold, seeping invisible river that runs over the babbling brook of blood through my viens.

My sins.

There are times I just try and push them aside...
block them out from my thoughts.
Still, when the silence speaks to me, and the night blankets over my weary eyes, that is when they come rushing back, as if to taunt me, to haunt me.....
Showing me that I'm not above asking for forgiveness.

My life is still one big questionable story...
written on the pages of my soul.
Splashed across the canvas of my heart....waiting, waiting for something, anything.
But the answers find me....

Only when I close my eyes.






Submitted on 2006-10-10 08:35:45 Terms of Service / Copyright Rules
Submissions: [ Previous ] [ Next ]
1: >_<
2: I dunno...
3: meh!
4: Pretty cool
5: Wow!


||| Comments |||


121120


Be kind, take a few minutes to review the hard work of others <3
It means a lot to them, as it does to you.
102.3 written by rev.jpfadeproof
Or are we written in the sand? written by Chelebel
Alone in the Crowd written by SavedDragon
It's Night Now written by RisingSon
Every..... written by jackz
cleverly shunned written by CrypticBard
Once Again written by krs3332003
descent written by TheBadSadMan
PEARL (Exclusive Poem) 10th Anniversary... written by Cordell
More then just goodbye written by faideddarkness
Fasade written by jackz
Your Lover written by Cordell
Brigit written by endlessgame23
Dashboard Light written by layDsayD
Supernatural Cowboy Sleuth (6) written by endlessgame23
Bee Keeper written by endlessgame23
Neither Here nor There written by layDsayD
Bond written by saartha
Sleep Talk written by Queen_of_spades
Push written by JanePlane
4th of July written by layDsayD
4th Season of Vivaldi written by HisNameIsNoMore
What happens written by Wolfwatching
World I No Longer Want written by ForgottenGraves
written by Daniel Barlow
Estranged / Shocks written by Daniel Barlow
Happy Saint Patrick's Day written by poetotoe
Blood Stains Are The Worst written by ForgottenGraves
You do, I Do written by poetotoe
Primitive Lapse written by Crestfallenman