[ Join Free! ]
(No Spam mail)


<<

|

>>
Submission Name: Misery in Lust

--------------------------------------------------------
| | |
| --- | --- |
| Author: | Poetic_tragedy6 |
| ASL Info: | 25/F/OR |
| Elite Ratio: | 2.65 - 114/155/74 |
| Words: | 160 |

| | |
| --- | --- |
| Class/Type: | Poetry/ |
| Total Views: | 792 |
| Average Vote: | 3.0000 |
| Bytes: | 962 |
Description:
A poem about being the "other woman" and feelings behind that
Misery in Lust

-------------------------------------------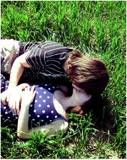 Kiss me gently
Hold me tight
Make me feel
As if this were right

Tell me lies
Whisper in my ear
Tell me the things
You know I want to hear

Touch me softly
As if I were fine
As if this body
Werenít really mine

Cheat on her
With me
Iím so blind
If only I could see

But you do all these things
That fuck up my brain
And make me feel so good
I think I am going insane

I hate myself
For what you do to me
And how you make me feel
I am lost in misery

Because you have her
But you use me
And I let you
What is wrong with me?

I am a slut and whore
And I let him come back
Itís as if I
Want more

So I am stuck
So blinded to see
Stuck all alone
With only my misery





Submitted on 2006-10-19 20:13:34 Terms of Service / Copyright Rules
Submissions: [ Previous ] [ Next ]
1: >_<
2: I dunno...
3: meh!
4: Pretty cool
5: Wow!


||| Comments |||


122107


Be kind, take a few minutes to review the hard work of others <3
It means a lot to them, as it does to you.