[ Join Free! ]
(No Spam mail)


<<

|

>>
Submission Name: Dreamland

--------------------------------------------------------
| | |
| --- | --- |
| Author: | Fun-E |
| ASL Info: | 19, m, KY |
| Elite Ratio: | 4.5 - 4/4/2 |
| Words: | 74 |

| | |
| --- | --- |
| Class/Type: | Lyrics/Passion |
| Total Views: | 722 |
| Average Vote: | No vote yet. |
| Bytes: | 506 |
Description:
I guess this was supposed to be lyrics for a song I'm trying to write, but it could work for a poem to...
Dreamland

-------------------------------------------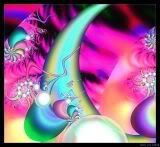 Ever woken up one day,
and realize?
You never really woke up at all?

You rub your eyes,
trying to snap out of this fantasy,
But you cant.
Your trapped in your own mind.

You cant,
your stuck in the middle of time.

Theres no escape from your dreamland,
'Cus your mind has taken control
You cant break free.
Its a dreamland,
your caught for eternity.

Its just a dreamland...





Submitted on 2006-10-27 11:40:37 Terms of Service / Copyright Rules
Submissions: [ Previous ] [ Next ]
1: >_<
2: I dunno...
3: meh!
4: Pretty cool
5: Wow!


||| Comments |||


122941


Be kind, take a few minutes to review the hard work of others <3
It means a lot to them, as it does to you.