[ Join Free! ]
(No Spam mail)


<<

|

>>
Submission Name: Things No One Dared To Do

--------------------------------------------------------
| | |
| --- | --- |
| Author: | Poetic_tragedy6 |
| ASL Info: | 25/F/OR |
| Elite Ratio: | 2.65 - 114/155/74 |
| Words: | 63 |

| | |
| --- | --- |
| Class/Type: | Poetry/Love |
| Total Views: | 606 |
| Average Vote: | No vote yet. |
| Bytes: | 378 |
Description:
Short and not very put together... Thoughts??
Things No One Dared To Do

-------------------------------------------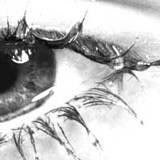 Lie to me
Tell me I am beautiful
Kiss me
Make me feel like a fool
Touch me
Make me fall for you
Call me
Make me confused
Hurt me
Make me feel the pain
Love me
Make me want the shame
Hold me
Make me feel for you
Do the things to me,
That no one has ever dared to do.






Submitted on 2006-11-24 21:58:09 Terms of Service / Copyright Rules
Submissions: [ Previous ] [ Next ]
1: >_<
2: I dunno...
3: meh!
4: Pretty cool
5: Wow!


||| Comments |||


126463


Be kind, take a few minutes to review the hard work of others <3
It means a lot to them, as it does to you.