[ Join Free! ]
(No Spam mail)


<<

|

>>
Submission Name: Widow's Cry

--------------------------------------------------------
| | |
| --- | --- |
| Author: | rev.jpfadeproof |
| ASL Info: | 27/m/nyc |
| Elite Ratio: | 6.08 - 366/364/154 |
| Words: | 98 |

| | |
| --- | --- |
| Class/Type: | Poetry/Misc |
| Total Views: | 907 |
| Average Vote: | 5.0000 |
| Bytes: | 798 |
Description:
still in the works...
all suggestions are welcome...
this is a working title...
i am still very unsure about the ending.
this is just another experiment in poetry.
Widow's Cry

-------------------------------------------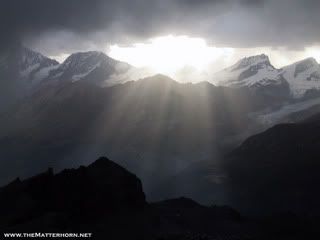 Creation-
Infinityís golden tongue
wields the elements
like an artistís brushstroke
upon ivory canvas

Eternal-
hands precisely
sculpt majestic form
in the marble void of time
Blazing crimson suns
blossom upon amethyst whispers

Inexorably-
He soars upon the circle
of the universe
like a seraph through
the twilight arch of shattered horizons
Justice juggernauts
against profanityís temple
while grace hangs upon a tree

Triumphantly-
Shaddai reigns over existence
Mountains tremble
at the roar of completion
Relentlessly He invades
the moment
halted by the faint
cry of a desperate widow





Submitted on 2007-02-06 21:13:55 Terms of Service / Copyright Rules
Submissions: [ Previous ] [ Next ]
1: >_<
2: I dunno...
3: meh!
4: Pretty cool
5: Wow!


||| Comments |||


134147


Be kind, take a few minutes to review the hard work of others <3
It means a lot to them, as it does to you.
Hopelessly Blind written by ForgottenGraves
Break Up written by WriteSomething
Sunset written by rev.jpfadeproof
Wasps written by Wolfwatching
Pressure written by hybridsongwrite
Deaf Dumb and Blind is no excuse written by poetotoe
Once Again written by krs3332003
Song written by Daniel Barlow
In the Mouth of Elysium written by HisNameIsNoMore
cleverly shunned written by CrypticBard
Wavelength written by saartha
Giving written by jjd
Linger written by saartha
What happens written by Wolfwatching
Trails written by Daniel Barlow
To the King written by HisNameIsNoMore
It's been a while written by Sharati_hottie
new moon written by CrypticBard
Treasure Chest written by PieceOfCake
Red Barn written by rev.jpfadeproof
4th Season of Vivaldi written by HisNameIsNoMore
Skin of Fables written by ShadowParadox
The Promise written by annie0888
Wish written by Daniel Barlow
Pain, an elixir. written by Ramneet
102.3 written by rev.jpfadeproof
To written by SavedDragon
One Thing written by Wolfwatching
Bond written by saartha
Date night written by expiring_touch