[ Join Free! ]
(No Spam mail)


<<

|

>>
Submission Name: Sorrels Reality

--------------------------------------------------------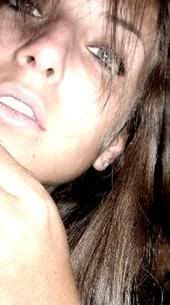 | | |
| --- | --- |
| Author: | SorrelsReality |
| ASL Info: | 25/ Female/ See Quote. |
| Elite Ratio: | 6.52 - 175/113/20 |
| Words: | 121 |

| | |
| --- | --- |
| Class/Type: | Poetry/ |
| Total Views: | 1269 |
| Average Vote: | No vote yet. |
| Bytes: | 753 |
Description:
I forgot how much better I feel when I write. Some may not understand, or even like this piece...but it certainly did it's purpose...it's help to free me of the pain for the moment. And I'm blessed that I can have that freedom to express myself through poetry.
Sorrels Reality

-------------------------------------------




You say you can see me, but is it truly me you are seeing?

You say you can hear me, but all you hear is the sing-song mask that covers the pain hidden inside.

You want to know me?

Are you prepared for all that lies beneath the surface?

Behind this Da'Vinci is a Picasso....a scattered picture of one being splattered with different colors....not just the colors you wish to see, the colors that paint your world free of problems....but the colors of every emotion I feel....the darks, the lights.....

the shadows.

I'm not just a display....I'm a real person...flesh and bone. I bleed, I cry.....I am who I am....

Can you handle that?





Submitted on 2007-02-26 13:02:11 Terms of Service / Copyright Rules
Submissions: [ Previous ] [ Next ]
1: >_<
2: I dunno...
3: meh!
4: Pretty cool
5: Wow!


||| Comments |||


136102


Be kind, take a few minutes to review the hard work of others <3
It means a lot to them, as it does to you.