[ Join Free! ]
(No Spam mail)


<<

|

>>
Submission Name: I'm sorry you'll never see this

--------------------------------------------------------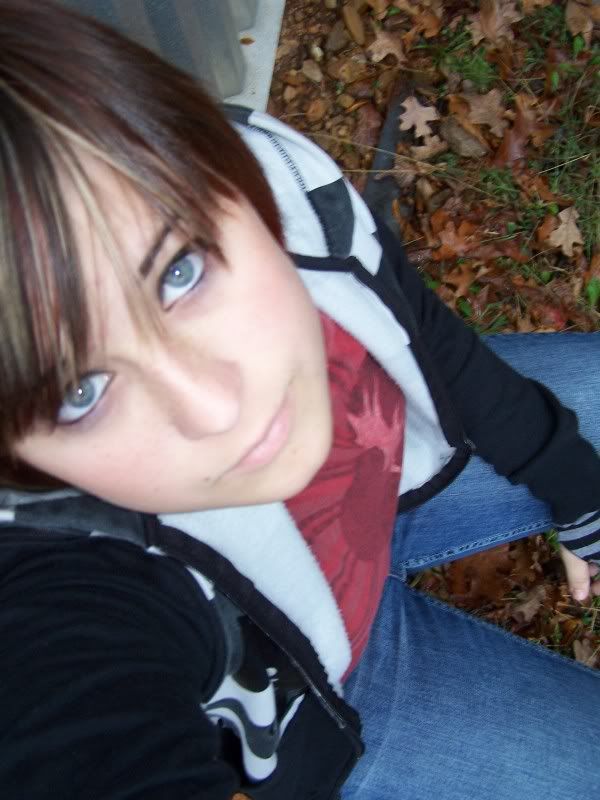 | | |
| --- | --- |
| Author: | Ayane |
| ASL Info: | 17/F/IL |
| Elite Ratio: | 2.75 - 71/128/60 |
| Words: | 347 |

| | |
| --- | --- |
| Class/Type: | Misc/Sorry |
| Total Views: | 808 |
| Average Vote: | No vote yet. |
| Bytes: | 2071 |
Description:
Each one of these are to my friends that have helped me so much, and that I have decieved too many times. I'm sorry
I'm sorry you'll never see this

-------------------------------------------



I'm looking back on years passed
When we were just kids
Innocent, Ignorant, Oblivious, Happy
Believe me when I say that I loved that card
That you made for me on my 8th birthday
I'm sorry I never shared my Crayons
With you in the 2nd grade
I wish I could've seen you
At your very first band concert
I wish I could've seen your first slow dance
I bet you looked beautiful
I regret not being able to tell you
That your little sister was more than just sick
Your parents wouldn't let me
You were right all along
When you said I had changed
You were wrong when you said
That I didn't care anymore
When we broke in to that abandoned house
I want you to know that I was scared
Even thoguh I acted brave and laughed at you
And I forgive you for blaming me all those times
I know you just needed to vent a while
Thank you for wasting your time with me
Just to make sure I would be okay that night
I'm sorry I never told you my secrets
When you poured all of yours to me
I hope you knew that I was there for you
Every single time you needed me
Even though I didn't always know what to say
I'll understand if you never forgive me
For lying to you all those time
And for using you just to keep
The lies alive for the rest of the world
I pushed you away in hopes you
Wouldn't go down with me in the end
I wish we could go back to being kids
Testing the ice in the winter-time
I would fall through and you would grab my hand
Before I slipped under
But I guess we're doing that now already
One day I'll find the courage
To tell all of you these things and more
One day I'll look you in the eyes
And tell the truth
But until then, this is just practice
An attempt of a liar practicing the truth...





Submitted on 2007-08-20 17:04:59 Terms of Service / Copyright Rules
Submissions: [ Previous ] [ Next ]
1: >_<
2: I dunno...
3: meh!
4: Pretty cool
5: Wow!


||| Comments |||


148325


Be kind, take a few minutes to review the hard work of others <3
It means a lot to them, as it does to you.
Before, Now, & After written by SincerWritinAsh
Once Again written by krs3332003
Blood Stains Are The Worst written by ForgottenGraves
Red Barn written by rev.jpfadeproof
Supernatural Cowboy Sleuth (7) written by endlessgame23
AI written by poetotoe
Devils in the Details written by endlessgame23
cleverly shunned written by CrypticBard
Neither Here nor There written by layDsayD
More then just goodbye written by faideddarkness
Sleep Talk written by Queen_of_spades
Your Lover written by Cordell
Every..... written by jackz
Wavelength written by saartha
written by Daniel Barlow
Sunset written by rev.jpfadeproof
What happens written by Wolfwatching
World I No Longer Want written by ForgottenGraves
4th Season of Vivaldi written by HisNameIsNoMore
True Death written by layDsayD
4th of July written by layDsayD
Bee Keeper written by endlessgame23
Dashboard Light written by layDsayD
PEARL (Exclusive Poem) 10th Anniversary... written by Cordell
102.3 written by rev.jpfadeproof
the living moment written by ShyOne
Supernatural Cowboy Sleuth (final) written by endlessgame23
written by Daniel Barlow
Linger written by saartha
You do, I Do written by poetotoe