[ Join Free! ]
(No Spam mail)


<<

|

>>
Submission Name: "Secret..."

--------------------------------------------------------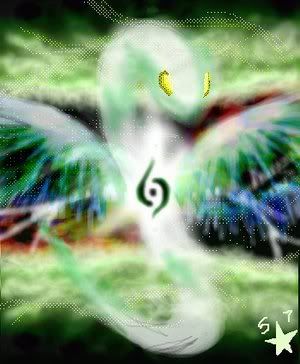 | | |
| --- | --- |
| Author: | Drifting Star |
| ASL Info: | 19/F/Somewhere |
| Elite Ratio: | 2.02 - 22/101/73 |
| Words: | 205 |

| | |
| --- | --- |
| Class/Type: | Poetry/Love |
| Total Views: | 1036 |
| Average Vote: | No vote yet. |
| Bytes: | 1390 |
Description:
**WARNING**: There's nothing pornographic here, only ...it's featuring a shotacon theme! For those who don't know, shotacon is a romantic relationship (not necessarily sexual) between two males, vastly separated by age, usually young and teen.

This is written for the Shotacon challenge on WICKYPOP and it's based loosely on a published graphic novel.

This is installment three of five.

Far From Elite

-Sennie.
"Secret..."

-------------------------------------------



A child though he is,
he knows things;
knows that the secrets he keeps--
are just that--secrets.

But lying in bed and staring at the roof
while the rest of his little house is still,
he curls into a ball and caresses the pillow--
begging for something in absolute silence.

It's not something he can explain to anyone;
it's a secret, right?--No one can know.
Know how much he misses strong hands holding him
and gentle lips whispering velvety things in his ear.

Dark and brooding, they call him
but his lover says he is beautiful--
he calls him pretty and says he loves him;
is love a secret, too?

No, no, no--he's smarter than that!
He's no baby to ask stupid questions;
He whimpers into his pillow and then sighs
because he's so hopelessly twisted around.

His mind reels and he closes his eyes--still, pure
He wills away a steady sapphire gaze;
sapphire eyes peeking from beneath blonde hair--
and a smile that shatters him every time.

Secrets, secrets; so many, so dangerous--
a chill dances down his spine and he curls,
curls tighter into himself and smiles sardonically;
he's so young to be so bitter.

**





Submitted on 2007-10-21 13:02:27 Terms of Service / Copyright Rules
Submissions: [ Previous ] [ Next ]
1: >_<
2: I dunno...
3: meh!
4: Pretty cool
5: Wow!


||| Comments |||


151466


Be kind, take a few minutes to review the hard work of others <3
It means a lot to them, as it does to you.