[ Join Free! ]
(No Spam mail)


<<

|

>>
Submission Name: "Freedom, Forever!"

--------------------------------------------------------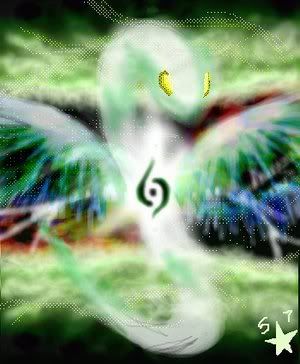 | | |
| --- | --- |
| Author: | Drifting Star |
| ASL Info: | 19/F/Somewhere |
| Elite Ratio: | 2.02 - 22/101/73 |
| Words: | 93 |

| | |
| --- | --- |
| Class/Type: | Poetry/Passion |
| Total Views: | 1041 |
| Average Vote: | No vote yet. |
| Bytes: | 736 |
Description:
This is in dual tribute to two wonderful, near-legendary people who, to this day, reside high in my regard.

To Guy Fawkes, the famous Englishman who plotted and nearly succeeded in blowing up the houses of Parliament (with the King inside, I might add)...but who was caught in a timely fashion and then hung, drawn, quartered and fed to dogs. A traitor's death, he died--for ideals that struggled on and eventually became commonplace.

And this poem is also in remembrance of V, the centerpoint of DC/Vertigo Comics "V for Vendetta". For him and his ideals and his mask, a Guy Fawkes mask. Tied inextricably together, they were. And for his ideas, which didn't die with him and were instead, bulletproof. Because he's beautiful, magnetic, charismatic and just passionate enough to scare the underprepared. He promoted what he did because in a world that had forgotten democracy, there was no other way around it. That is the only reason. *smile*

And there ya go. This also, in part, goes out to my beloved Dr. Samuelson and Franky the Troll. Teachers the both of them--and closet comic geeks. Amen.


Far From Elite,

-Sennie.
"Freedom, Forever!"

-------------------------------------------



For a world destroyed by greed--
Religion and lies believed--
Even the government needs rebuilding;
Eyes, in the shadows, watching still
Devious smile frozen in place
Open or solemn as he wills
Mocking the head in general, here.

Fighting for chaos and reform
Order, by necessity, removed
Revolution, through fire, is born;
Exceptional form--the crescendo crash
Voilà! An explosive rebirth--behold!
Ever after, the impression lasts:
Remember, Remember--Remember Always.

**


*In tribute to V, the revolutionary. V for Victory, my dear Edmond Dantés. You live on forever...because ideas are bulletproof.





Submitted on 2007-10-31 21:45:26 Terms of Service / Copyright Rules
Submissions: [ Previous ] [ Next ]
1: >_<
2: I dunno...
3: meh!
4: Pretty cool
5: Wow!


||| Comments |||


151961


Be kind, take a few minutes to review the hard work of others <3
It means a lot to them, as it does to you.