[ Join Free! ]
(No Spam mail)


<<

|

>>
Submission Name: "Fucking Firefly..."

--------------------------------------------------------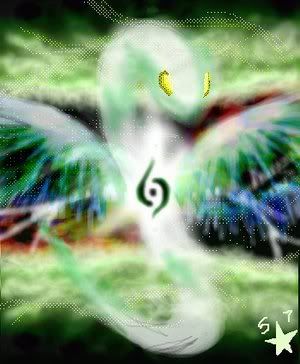 | | |
| --- | --- |
| Author: | Drifting Star |
| ASL Info: | 19/F/Somewhere |
| Elite Ratio: | 2.02 - 22/101/73 |
| Words: | 309 |

| | |
| --- | --- |
| Class/Type: | Poetry/Angry |
| Total Views: | 827 |
| Average Vote: | No vote yet. |
| Bytes: | 2086 |
Description:
Allegorical--has more than one level of meaning. For some of you, this will be obvious and to those of you who don't see it, don't bother trying. Just read it as it is and ignore the rest.

This is an emotional piece for me and has meaning as such. I'm not looking for your approval on my syntax or diction and anything like that. I don't CARE if you think the whole image is stupid. Shove off. It's none of your concern. If it bothers you THAT much, hit the back key and leave me alone.

And that's not to hinder your commentary; go ahead! Say you hated it, if that's how ya feel...but don't otherwise suggest how YOU could have made it better. *rolls eyes*...And for those who do like it...well please, comment. Lol.

Thank you.

Far From Elite,

-Sennie.
"Fucking Firefly..."

-------------------------------------------



The firefly passes in front of her eyes
Here, where she sits at the outside table;
She eyes it warily and considers the metaphor
Contained in the flicker-flash of its faulty light.

Faulty, like crack-pot theories
And vile words that cannot be unsaid;
A light both dim and brilliant,
Like a friendship she once cherished.

The firefly skirts across the table
And the light behind it winks;
Winks and laughs at her distress
As if it knows something she does not.

Melancholy now, she ponders it petulantly
Considers the ripple of pain in her chest,
Beating like a sore, open wound
And unceasingly demanding attention.

"Go away, go away," she whispers
and curses in thanks as the bug takes off;
it hovers though, hanging beside her head
in mid-air as if to taunt her.

She wills it to go away
To Hades with the damn thing!
But instead it has the audacity
To bounce there in the air with laughter.

And then it floated over again,
Landing lightly on her nose;
She stared, crossly and cursed
And called it a red-loving bitch.

Persisting in haunting her former peace
It floats down regally to land on the table;
The light flares first dimly and then bright—
Brighter than it had before.

Flourishing, it was—and she growled
Low and animal-like; the sickle's edge and sound;
Her hand descended—hammer to anvil
And she took great satisfaction in the wet crunch.

She lifted her hand away and looked down
Peering at what remained of the pest;
Smiling and relieved, her work to see,
She wiped its remains away without another glance.

In the silence that followed she smiled up,
Looking at the sky with open affection;
She looked to Leo and sent her regards—
"Fucking Firefly, leave me be."


**





Submitted on 2007-11-01 19:24:19 Terms of Service / Copyright Rules
Submissions: [ Previous ] [ Next ]
1: >_<
2: I dunno...
3: meh!
4: Pretty cool
5: Wow!


||| Comments |||


152008


Be kind, take a few minutes to review the hard work of others <3
It means a lot to them, as it does to you.