[ Join Free! ]
(No Spam mail)


<<

|

>>
Submission Name: "...In the Modern..."

--------------------------------------------------------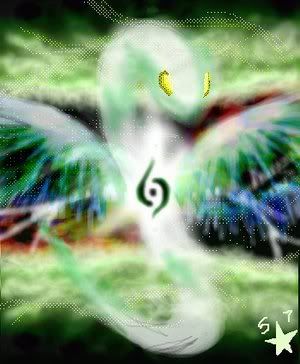 | | |
| --- | --- |
| Author: | Drifting Star |
| ASL Info: | 19/F/Somewhere |
| Elite Ratio: | 2.02 - 22/101/73 |
| Words: | 200 |

| | |
| --- | --- |
| Class/Type: | Poetry/Love |
| Total Views: | 936 |
| Average Vote: | No vote yet. |
| Bytes: | 1310 |
Description:
Written for a challenge at school. The way the lines fall is the site's fault, I swear. Lol.

Um, the pattern per stanza is 1, 2, 2, 1--as far as rhyming goes. The rest? Just feel it.

Not meant to be taken TOO seriously.

Far From Elite,

-Sennie.
"...In the Modern..."

-------------------------------------------




Struggling on for acceptance, three outcast there—
Among the wilted flower-paths of destiny's garden,
And following a road more spat upon than trodden—
They are risen on high by the love they share.

Misrepresented by the critics and the crass—
As a montage of sexualism and bad taste,
And as images of cults and senseless waste—
Yet they endure, expectations to surpass.

Question form within me, rising up to inquire—
When our cultured world is so free and new,
So modern in our thoughts and view—
Why then do the different come under fire?

People call them unnatural and perverse—
A fear of the untried and uncommon bliss,
But what could be more natural than this?
The Blessed Trinity, now reflected on Earth.

Understanding comes slow to the mortal mind—
Too many rules to which they are bent and impressed,
Amazing, the reactions that come of thoughts repressed—
And never do they contemplate love of another kind.

If happiness can be found in this world for some—
Then those with hearts open and trusting,
Possessing the will the to keep loving—
May yet find it in the arms of two as easily as one.






Submitted on 2007-11-19 14:20:43 Terms of Service / Copyright Rules
Submissions: [ Previous ] [ Next ]
1: >_<
2: I dunno...
3: meh!
4: Pretty cool
5: Wow!


||| Comments |||


153122


Be kind, take a few minutes to review the hard work of others <3
It means a lot to them, as it does to you.