[ Join Free! ]
(No Spam mail)


<<

|

>>
Submission Name: Salvation Is Only For The Dead Inside

--------------------------------------------------------
| | |
| --- | --- |
| Author: | Flowerinbloom |
| ASL Info: | 22/M/Earth (I think) |
| Elite Ratio: | 3.5 - 700/559/123 |
| Words: | 113 |

| | |
| --- | --- |
| Class/Type: | Poetry/Death |
| Total Views: | 992 |
| Average Vote: | 5.0000 |
| Bytes: | 688 |
Description:
Not really sure how to describe this one, just started playing around with it, cant seem to find inspiration lately, its not perfect and its short but what to do?
Salvation Is Only For The Dead Inside

-------------------------------------------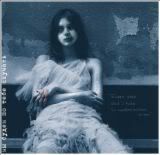 Kiss the dying rose to bring it back to life
Your lips carry poisons that cut death like a knife
Bite your tongue and swallow your pride
Salvation is only for the dead inside
Trace his name upon your skin
Lust is truly the sweetest sin
Hug your pillow and hide your screams
The devil lives to be redeemed
Capture his soul upon your lips
His scent remains on your fingertips
Stir the pot and drink his blood
Bury him six feet under mud
Dig him up so you can love him again
For its the hate that keeps you sane
Embrace him and remember his touch
You've never hurt yourself so much





Submitted on 2007-11-30 13:01:11 Terms of Service / Copyright Rules
Submissions: [ Previous ] [ Next ]
1: >_<
2: I dunno...
3: meh!
4: Pretty cool
5: Wow!


||| Comments |||


153764


Be kind, take a few minutes to review the hard work of others <3
It means a lot to them, as it does to you.
going,,,"Skin." written by teika5
Supernatural Cowboy Sleuth (1) written by endlessgame23
To the Devil and Candle written by HisNameIsNoMore
None the Wiser written by endlessgame23
Honeymoon written by TheStillSilence
The Unicorn written by BlazeFlamme
When Sirens Whisper written by HisNameIsNoMore
FamiliarDemons ©™ written by kyserin
In a Corner written by jeniecel
Mystery Read written by kyserin
To the Artist written by HisNameIsNoMore
Coversheets written by TheStillSilence
Relativity written by poetotoe
Vortex: The Imagination That Is written by KeeperOfLight
Life is moments written by Ramneet
Still Perfectly Flawed written by armand
Twin Intercept written by Daniel Barlow
Reliquary of Writ written by HisNameIsNoMore
Dream written by closetpoet
untitled written by Outlaw
Day 6 written by TheStillSilence
Supernatural Cowboy Sleuth (2) written by endlessgame23
Things They (Don't) Say written by TheStillSilence
Adoration written by TheStillSilence
Delicious Stews written by elephantasia
to Be like written by KeeperOfLight
Day 5 written by TheStillSilence
Florida's Autumn Solstice written by closetpoet
Not the Devil, but the Wind written by endlessgame23
The World written by jjd