[ Join Free! ]
(No Spam mail)


<<

|

>>
Submission Name: Love

--------------------------------------------------------
| | |
| --- | --- |
| Class/Type: | Poetry/Love |
| Total Views: | 904 |
| Average Vote: | No vote yet. |
| Bytes: | 400 |
Description:
Basically a random Love poem, plenty more to come.
Love

-------------------------------------------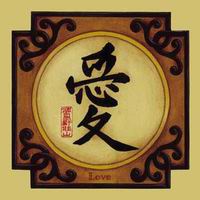 Love is like a flame
Wild and untamed
Eternal, yet unconstant
Love can be beautiful
Love can be harsh
Ravaging fumes of a wildfire
Or the clever disguise of desire
Love is the fire of the soul
It keeps us going
No matter the cost
And love is the key to all humanity
For without love,
What are we but specks of dust?





Submitted on 2007-12-28 22:26:29 Terms of Service / Copyright Rules
Submissions: [ Previous ] [ Next ]
1: >_<
2: I dunno...
3: meh!
4: Pretty cool
5: Wow!


||| Comments |||


155046


Be kind, take a few minutes to review the hard work of others <3
It means a lot to them, as it does to you.