[ Join Free! ]
(No Spam mail)


<<

|

>>
Submission Name: 1916

--------------------------------------------------------
| | |
| --- | --- |
| Author: | Senna27NZ |
| ASL Info: | 33/m/New Zealand-UK |
| Elite Ratio: | 5.42 - 251/184/26 |
| Words: | 73 |

| | |
| --- | --- |
| Class/Type: | Misc/Nostalgia |
| Total Views: | 1349 |
| Average Vote: | 5.0000 |
| Bytes: | 495 |
Description:
Accidentally deleted, apologies to those that had commented, your words not lost on me however.

Here is the re-worked poem. Thankyou for your time.
1916

-------------------------------------------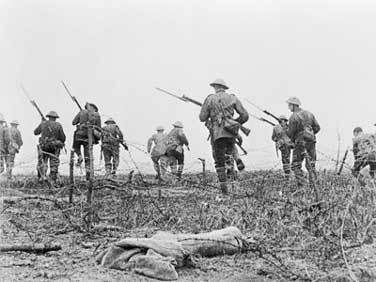 Think of those fallen foes - those who paid the cost
For battles bravely won, in wars later lost
Casualties of circumstance, confounded by cruel Fate
Short lives accursed by unquenched thirst the future cannot sate
Winds blow cold on fallen souls that recall summer breeze
Where once flags flew proud, half-mast rags concede defeat
Confined to yesterday, they now rest beneath French soil
Remember our forefathers: doubters, cowards, heroes all





Submitted on 2008-03-16 19:20:53 Terms of Service / Copyright Rules
Submissions: [ Previous ] [ Next ]
1: >_<
2: I dunno...
3: meh!
4: Pretty cool
5: Wow!


||| Comments |||


159084


Be kind, take a few minutes to review the hard work of others <3
It means a lot to them, as it does to you.