Heavenly Begotten Children III: Children of The Sun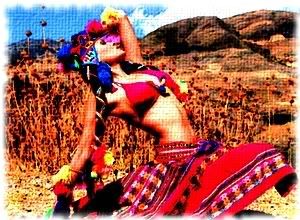 We all lead simple lives.
Say thee not;
I say you lie.
(No matter the values you apply)
-Discovered while pre-existing;
"Primitive social lives with primitive religion..."
The kind you'd find none of
our
faith within.
Exploited classes
(masses)
for those who knew
no
exploiting.
No man could become rich...
...no man could become poor.
An ancient communism.
*scoffing*
-"Impracticable and impossible."
Ceased upon by lustful
Christ
ians.
-Imposed unnatural and abominable...
Lacking Christ, therefore unstable.
Praise the
All-Beholding Father
for this
"economic vacuum".
Pray for those who have no concept of credits, bearing bonds, stocks and mortgages.
-Pray for those who could not procure a livelihood without performing any
"useful works"...
The Priests of
The Sun
had prepared
no
everlasting Hell to
frighten
them into honesty and virtue.
-For there was
no
crime,
no
vice, until the
Christ
ians introduced it.
No
evil until they produced it.
Behold!
The Sun:
The great luminary and parent of mankind.
-Who sent two of his children to guide and teach of a life negate of barbarism, war and indiscriminate worship.
Lead by a beam in the sky to their
"Garden of Delight"...
-Thus the legend of the Incas of Peru.
Descended from Manco Capac and Mama Oello.
CHILDREN OF THE SUN.
Savages.
-So much different than the children of Eve,
no?
The children of a God, teaching enlightenment, signaled by a light in the sky, told to build an
"Eden"
for their people...
...So much the scorn.
They need be reborn!
For these
"primitives"
performed an occasional
WILLING
human sacrifice.
-Jesus was a willing human sacrifice to
YOUR
God!
The more things change- the more they stay the same.
The more something is similar the more they need proclaim:
"Unless ye REPENT ye shall likewise perish."
-Watch as they throw your scripture to the floor- you call this an act of war?
Place
your
leader upon
their
throne-
Conversion unacceptable-
PREACH!
Children of The Sun ---
Each for all:
all for each...