[ Join Free! ]
(No Spam mail)


<<

|

>>
Submission Name: September

--------------------------------------------------------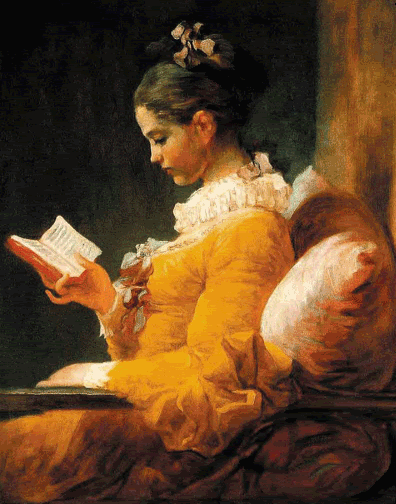 | | |
| --- | --- |
| Author: | Mandi Gayle |
| ASL Info: | 22/Female/Kentucky |
| Elite Ratio: | 4.45 - 298/348/150 |
| Words: | 91 |

| | |
| --- | --- |
| Class/Type: | Poetry/Love |
| Total Views: | 735 |
| Average Vote: | 4.0000 |
| Bytes: | 602 |
Description:
September

-------------------------------------------




Whispers in the night are drifting
In and out of sleeping ears;
Hands of ivory now are sifting
Through the sands of fears.
Fingers find amongst the grains
A lone and perfect pearl;
Thoughts spin and heart strains
As imprisoned hopes unfurl.
I've waited long for this wonder
Reflected in timorous eye;
Now home only to gentle thunder
For at last the clouds are dry.
But tears – O! High the number!
Many hath my pillow seen;
'Fore my pearl sent grief to lumber
Up the path to the guillotine!






Submitted on 2009-01-26 09:28:35 Terms of Service / Copyright Rules
Submissions: [ Previous ] [ Next ]
1: >_<
2: I dunno...
3: meh!
4: Pretty cool
5: Wow!


||| Comments |||


170498


Be kind, take a few minutes to review the hard work of others <3
It means a lot to them, as it does to you.
Whiteout written by layDsayD
Brigit written by endlessgame23
written by Daniel Barlow
Before, Now, & After written by SincerWritinAsh
Primitive Lapse written by Crestfallenman
Your Lover written by Cordell
new moon written by CrypticBard
written by Daniel Barlow
The Severed Head written by HisNameIsNoMore
Still Fighting See? written by ForgottenGraves
Happy Saint Patrick's Day written by poetotoe
the living moment written by ShyOne
Estranged / Shocks written by Daniel Barlow
Sunset written by rev.jpfadeproof
Summer written by layDsayD
descent written by TheBadSadMan
Bee Keeper written by endlessgame23
written by Daniel Barlow
Neither Here nor There written by layDsayD
Devils in the Details written by endlessgame23
Sleep Talk written by Queen_of_spades
I will call out your name written by RisingSon
PEARL (Exclusive Poem) 10th Anniversary... written by Cordell
True Death written by layDsayD
Dashboard Light written by layDsayD
It's Night Now written by RisingSon
Pain, an elixir. written by Ramneet
Or are we written in the sand? written by Chelebel
Cosmic Dreams written by Chelebel
Waiting written by Daniel Barlow