[ Join Free! ]
(No Spam mail)


<<

|

>>
Submission Name: My Gemini

--------------------------------------------------------
| | |
| --- | --- |
| Author: | Civilian |
| ASL Info: | 21/M/Australia |
| Elite Ratio: | 7.14 - 146/166/35 |
| Words: | 136 |

| | |
| --- | --- |
| Class/Type: | Poetry/Depressed |
| Total Views: | 1057 |
| Average Vote: | No vote yet. |
| Bytes: | 1016 |
Description:
I actually wrote this a while ago, and it rings more true now than ever. I guess the feeling I'm going for is 'gentle self-loathing'.

For background:
- Luddites were textile artisans who protested against the Industrial Revolution in the early 19th century. They routinely destroyed machinery to disrupt the production process and protect their way of life. Very desperate, very anti-change.
- Gemini refers to Castor and Pollux, twins from Greco-Roman mythology. There's a whole lot more to them, so read this for a very basic overview if you've got time and really want to get what I'm on about here. http://en.wikipedia.org/wiki/Castor_and_Pollux
- 'Subterranean Homesick Blues' is a song by Bob Dylan. It has a lot of the same messages and feeling of restless discontent that I was trying to portray.

Photo from http://www.ianridpath.com/startales/gemini.htm
My Gemini

-------------------------------------------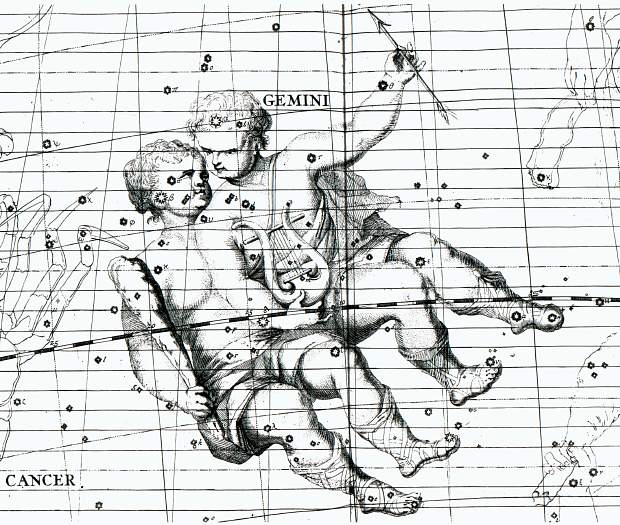 As children, we wanted for nothing.
Our house was a rambling bungalow,
clinging to the gully's slope
with the grim resolve
of a Luddite saboteur.

Don't you remember our garden?
Slaloming after bumblebees
through rows of rhododendron;
stretching on gnarled buffalo grass;
then drifting off
in a pastiche of pollen
over rooftops, through thick air
and down into the Waikato.

My Gemini,
you said we'd never leave.
I believed you at first,
but seasons rattled on
with apologetic inevitability-
like a tired allegory
creeping across the page.

Every autumn evening
you'd retreat to the couch
and watch the six o'clock weatherman.

I called for you to join me
singing 'Subterranean Homesick Blues'
into the teeth of the wind,
but you brushed those golden locks
over your eyes
and stayed inside.





Submitted on 2009-08-09 12:28:38 Terms of Service / Copyright Rules
Submissions: [ Previous ] [ Next ]
1: >_<
2: I dunno...
3: meh!
4: Pretty cool
5: Wow!


||| Comments |||


177255


Be kind, take a few minutes to review the hard work of others <3
It means a lot to them, as it does to you.