[ Join Free! ]
(No Spam mail)


<<

|

>>
Submission Name: Simplicity Reborn-

--------------------------------------------------------
| | |
| --- | --- |
| Author: | TasteMyRainbow |
| ASL Info: | 17/Male/In your pants. |
| Elite Ratio: | 5.07 - 21/22/17 |
| Words: | 86 |

| | |
| --- | --- |
| Class/Type: | Random Thoughts/Venting |
| Total Views: | 772 |
| Average Vote: | No vote yet. |
| Bytes: | 625 |
Description:
Just something i wrote a while ago. Can't really explain it too much. I'll just let the words do the talking~
Simplicity Reborn-

-------------------------------------------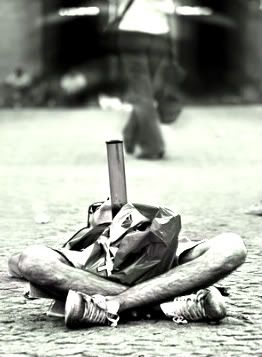 Iíve been holding back too long.

Abandoned words-

Melancholy thoughts.

I can hardly see this new;

A catcher in the rye.

The end has to be better.

Swishing, swishing.

Spit it.

Scatter my vessels.

I had once a million chances.

I used them in second.

Would you call me a fool?

Or just a man with his head cut off?

A decapitated soulless bastard.

Yes.





--simplicity reborn.





Submitted on 2010-03-14 13:17:43 Terms of Service / Copyright Rules
Submissions: [ Previous ] [ Next ]
1: >_<
2: I dunno...
3: meh!
4: Pretty cool
5: Wow!


||| Comments |||


183767


Be kind, take a few minutes to review the hard work of others <3
It means a lot to them, as it does to you.