[ Join Free! ]
(No Spam mail)


<<

|

>>
Submission Name: Bent that Way

--------------------------------------------------------
| | |
| --- | --- |
| Author: | Blue Monk |
| Elite Ratio: | 8 - 1556/457/118 |
| Words: | 224 |

| | |
| --- | --- |
| Class/Type: | Poetry/ |
| Total Views: | 794 |
| Average Vote: | No vote yet. |
| Bytes: | 1445 |
Description:
I have always kept my boots in service for too long.
Bent that Way

-------------------------------------------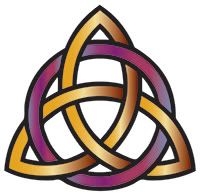 If taking notes, our paths have crossed
and happenstance directs our way
onward yet past polite nod
acknowledgements humanity
yet silence holds its burden fast
to each his own in contemplay
a mindful search of sensory
is this a one who carries God?

Which vessel fit for kingdoms come
which current carries beyond sight
past judgement day or even night
who knows the grail that He did choose
silence before the storm...

Take kind regard of other's shoes
and note the sole that holds the hole
you see some have a special bent
though rates of ware may vary much
volumes are spoke of where it went
where it was worn, where it was rent
of traction lost to fall away

Witness the heals that follow up
yet left alone these always fail
past tears of joy such never change
worn ever in a special way
that fights the man with every step
and leads the weary sole to path
an untrod one that's just begun

So stranger if you call me that
I'll smile and nod and tip my hat
and cry inside to know the truth
our blood is one fired by the Son
and tempered by the Three in One
towards Magnum Opus no one knows
forever yet kept folded tight
as yet another lover's note






Submitted on 2011-04-08 18:05:46 Terms of Service / Copyright Rules
Submissions: [ Previous ] [ Next ]
1: >_<
2: I dunno...
3: meh!
4: Pretty cool
5: Wow!


||| Comments |||


190336


Be kind, take a few minutes to review the hard work of others <3
It means a lot to them, as it does to you.