[ Join Free! ]
(No Spam mail)


<<

|

>>
Submission Name: Grace will fall

--------------------------------------------------------
| | |
| --- | --- |
| Author: | DaleP |
| ASL Info: | 57/M/TX |
| Elite Ratio: | 6.21 - 629/553/330 |
| Words: | 138 |

| | |
| --- | --- |
| Class/Type: | Poetry/Longing |
| Total Views: | 366 |
| Average Vote: | No vote yet. |
| Bytes: | 908 |
Description:
Grace will fall

-------------------------------------------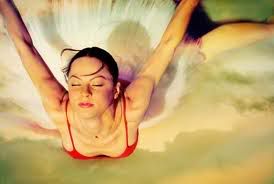 There is a serenade of purest
fire sequestered in the lair
of broken dreams.

A vixen whose siren song
is plaintive
and asks only to be
free.

If I held the key
I would release her to fly.

Like space junk she would
burn
through the heavens.

Such intransigent wonder
as should always
have a chance to
grace the evening sky

I long to be part
of her tale
heartfelt and true.

I want to feel her heat
as she flames to die.
To be enchanted
by the searing incandescence
of her hair

To taste
the essence of
smoke warm petals
glowing red .

Would be a dream
like a feathered pillow
where I could
immolate
my head.






Submitted on 2011-09-30 20:32:05 Terms of Service / Copyright Rules
Submissions: [ Previous ] [ Next ]
1: >_<
2: I dunno...
3: meh!
4: Pretty cool
5: Wow!


||| Comments |||


192754


Be kind, take a few minutes to review the hard work of others <3
It means a lot to them, as it does to you.
To Glow written by krs3332003
Munyonyo written by expiring_touch
Pain, an elixir. written by Ramneet
To written by SavedDragon
Our Cinder Crisis written by SavedDragon
Push written by JanePlane
Unfortunate Reality written by TeslaKoyal
Whiteout written by layDsayD
Love Can Be... written by HAVENSMITH92
Bond written by saartha
Hollow Points written by RequiemOfDreams
Once Again written by krs3332003
Song written by Daniel Barlow
Neither Here nor There written by layDsayD
Treasure Chest written by PieceOfCake
The Song on Your Guitar written by SavedDragon
Be Free written by hybridsongwrite
Summer Nights written by ollie_wicked
Wavelength written by saartha
Life changes in a moment written by Ramneet
Red Barn written by rev.jpfadeproof
4th Season of Vivaldi written by HisNameIsNoMore
Wasps written by Wolfwatching
Giving written by jjd
Sunset written by rev.jpfadeproof
A Sonnet for Nina written by SavedDragon
I will call out your name written by RisingSon
untitled written by Chelebel
Wish written by Daniel Barlow
Still Fighting See? written by ForgottenGraves