[ Join Free! ]
(No Spam mail)


<<

|

>>
Submission Name: Wind Up

--------------------------------------------------------
| | |
| --- | --- |
| Author: | Blue Monk |
| Elite Ratio: | 8 - 1556/457/118 |
| Words: | 109 |

| | |
| --- | --- |
| Class/Type: | Misc/Misc |
| Total Views: | 1014 |
| Average Vote: | No vote yet. |
| Bytes: | 657 |
Description:
Good morning.
Wind Up

-------------------------------------------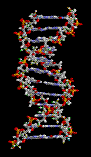 As soft the morning sun creeps in
the windows where I lay
stretched and naked on my bed
once more I pause to pray
wind me up again Dear Lord
to live another day

The spring's a little rusty now
and tends to catch of late
the cogs will sometimes rumble
but some breakfast would be great
and coffee, yes, I've got to have
it seems to lubricate

So as I bow here on my side
and make this little plea
your pleasure Lord do please decide
to kindly turn my key
and cause your man to dance again
as You would have it be





Submitted on 2011-12-23 08:17:03 Terms of Service / Copyright Rules
Submissions: [ Previous ] [ Next ]
1: >_<
2: I dunno...
3: meh!
4: Pretty cool
5: Wow!


||| Comments |||


193703


Be kind, take a few minutes to review the hard work of others <3
It means a lot to them, as it does to you.