[ Join Free! ]
(No Spam mail)


<<

|

>>
Submission Name: TROUBLE

--------------------------------------------------------
| | |
| --- | --- |
| Author: | DaleP |
| ASL Info: | 57/M/TX |
| Elite Ratio: | 6.21 - 629/553/330 |
| Words: | 140 |

| | |
| --- | --- |
| Class/Type: | Poetry/Satire |
| Total Views: | 399 |
| Average Vote: | No vote yet. |
| Bytes: | 886 |
Description:
TROUBLE

-------------------------------------------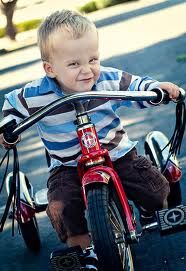 Eastbound
Moving on the lowdown
An outlaw bleeds black
Into a grey world
His ironic smile has become a glare
An unforgiving steroid stare
The damned die hard
And he is ever so much more
Than mischief managed
He has become Evil
Given gravitas by the wait
Of antiquity
At home in earthly perdition
He leaves bodies like breadcrumbs
On his backtrail.
Rape rapine and revelry
Compose the soundtrack of his life
Ravaged by a nameless hunger
He consumes it all until
Like maggots cursing polished bone
It is time to move on
He is not another cog in the machine of death
He is a shiv of Shiva from a land of
Shattered rock and burning sand
And he is eastbound
In fact he may be in your town
Soon






Submitted on 2012-08-25 21:18:41 Terms of Service / Copyright Rules
Submissions: [ Previous ] [ Next ]
1: >_<
2: I dunno...
3: meh!
4: Pretty cool
5: Wow!


||| Comments |||


195834


Be kind, take a few minutes to review the hard work of others <3
It means a lot to them, as it does to you.