[ Join Free! ]
(No Spam mail)


<<

|

>>
Submission Name: So lovely is my muse

--------------------------------------------------------
| | |
| --- | --- |
| Author: | DaleP |
| ASL Info: | 57/M/TX |
| Elite Ratio: | 6.21 - 629/553/330 |
| Words: | 76 |

| | |
| --- | --- |
| Class/Type: | Poetry/Love |
| Total Views: | 566 |
| Average Vote: | No vote yet. |
| Bytes: | 462 |
Description:
So lovely is my muse

-------------------------------------------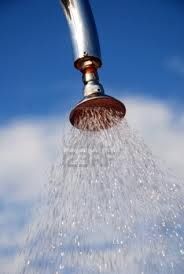 So lovely is my muse on first rising
The blush of sleep paints her fair
Her smile explodes the day
And sets my tongue to trip hurray

The flowers in our garden
Swirling brook and beaver pond
She with just a glance their way
And they put their best faces on

She showers in a blue room
Beneath a cloud strewn sky
And with a spiky detonation
Sun and storm collide






Submitted on 2012-09-01 14:04:15 Terms of Service / Copyright Rules
Submissions: [ Previous ] [ Next ]
1: >_<
2: I dunno...
3: meh!
4: Pretty cool
5: Wow!


||| Comments |||


195885


Be kind, take a few minutes to review the hard work of others <3
It means a lot to them, as it does to you.