[ Join Free! ]
(No Spam mail)


<<

|

>>
Submission Name: Whispering Moon

--------------------------------------------------------
| | |
| --- | --- |
| Author: | DaleP |
| ASL Info: | 57/M/TX |
| Elite Ratio: | 6.21 - 629/553/330 |
| Words: | 72 |

| | |
| --- | --- |
| Class/Type: | Poetry/Longing |
| Total Views: | 605 |
| Average Vote: | No vote yet. |
| Bytes: | 1551 |
Description:
Whispering Moon

-------------------------------------------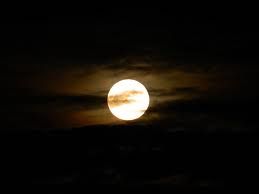 Watch the warm as it fades to fog
Sleek as shadow ghosts at play
Do your eyes filter the fantasy
Can you hear sweet fairy songs

The shades of love are languid coos
maddened kisses with fluid caress
Tonight the moon is slick with cloud
Phantom flowers fractalate the sky

Somewhere she lies sleeping
And I
Am a sad poet whose arch nemesis
is sleep






Submitted on 2012-09-02 22:01:20 Terms of Service / Copyright Rules
Submissions: [ Previous ] [ Next ]
1: >_<
2: I dunno...
3: meh!
4: Pretty cool
5: Wow!


||| Comments |||


195905


Be kind, take a few minutes to review the hard work of others <3
It means a lot to them, as it does to you.
Wasps written by Wolfwatching
Love Can Be... written by HAVENSMITH92
To Glow written by krs3332003
Trails written by Daniel Barlow
I will call out your name written by RisingSon
Once Again written by krs3332003
Our Cinder Crisis written by SavedDragon
Wavelength written by saartha
It's been a while written by Sharati_hottie
Munyonyo written by expiring_touch
Skin of Fables written by ShadowParadox
May 31 2018 written by Chelebel
Transparent written by Daniel Barlow
Pressure written by hybridsongwrite
To written by SavedDragon
Linger written by saartha
You Make Me speechless written by elephantasia
This written by Chelebel
To the King written by HisNameIsNoMore
untitled written by Chelebel
In My Head written by faideddarkness
In the Mouth of Elysium written by HisNameIsNoMore
A Sonnet for Nina written by SavedDragon
Hollow Points written by RequiemOfDreams
Song written by Daniel Barlow
Incubus written by monad
Cage written by distortedcloud
Pain, an elixir. written by Ramneet
Summer Nights written by ollie_wicked
Bond written by saartha