[ Join Free! ]
(No Spam mail)


<<

|

>>
Submission Name: 'round and 'round

--------------------------------------------------------
| | |
| --- | --- |
| Author: | DaleP |
| ASL Info: | 57/M/TX |
| Elite Ratio: | 6.21 - 629/553/330 |
| Words: | 66 |

| | |
| --- | --- |
| Class/Type: | Poetry/Longing |
| Total Views: | 433 |
| Average Vote: | No vote yet. |
| Bytes: | 426 |
Description:
'round and 'round

-------------------------------------------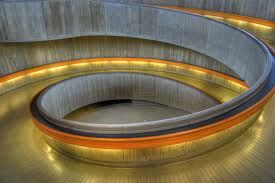 Does sadness like love flow
To hush the sorrow of a soul
Time makes antiques of our past
Death pulls apart lovers at the last
Me I seek nothing more profound
Than a child spinning 'round and 'round.
O let me live probability's lie
pass me through the needle's eye
Or a philter of divine deep
That once more I may harvest sleep






Submitted on 2012-09-02 23:57:13 Terms of Service / Copyright Rules
Submissions: [ Previous ] [ Next ]
1: >_<
2: I dunno...
3: meh!
4: Pretty cool
5: Wow!


||| Comments |||


195906


Be kind, take a few minutes to review the hard work of others <3
It means a lot to them, as it does to you.
Bee Keeper written by endlessgame23
Sunset written by rev.jpfadeproof
4th Season of Vivaldi written by HisNameIsNoMore
the living moment written by ShyOne
I Do, I Do written by poetotoe
Love written by saartha
World I No Longer Want written by ForgottenGraves
Red Barn written by rev.jpfadeproof
Still Fighting See? written by ForgottenGraves
written by Daniel Barlow
Once Again written by krs3332003
The Azores written by poetotoe
Primitive Lapse written by Crestfallenman
written by Daniel Barlow
Dashboard Light written by layDsayD
Supernatural Cowboy Sleuth (4) written by endlessgame23
102.3 written by rev.jpfadeproof
Physician, Heal Thyself written by WriteSomething
PEARL (Exclusive Poem) 10th Anniversary... written by Cordell
Push written by JanePlane
Fasade written by jackz
Ache written by rev.jpfadeproof
Supernatural Cowboy Sleuth (6) written by endlessgame23
What happens written by Wolfwatching
Carry written by saartha
written by Daniel Barlow
More then just goodbye written by faideddarkness
Supernatural Cowboy Sleuth (5) written by endlessgame23
Waiting written by Daniel Barlow
Sleep Talk written by Queen_of_spades