[ Join Free! ]
(No Spam mail)


<<

|

>>
Submission Name: Famished

--------------------------------------------------------
| | |
| --- | --- |
| Author: | DaleP |
| ASL Info: | 57/M/TX |
| Elite Ratio: | 6.21 - 631/554/330 |
| Words: | 156 |

| | |
| --- | --- |
| Class/Type: | Poetry/Love |
| Total Views: | 970 |
| Average Vote: | No vote yet. |
| Bytes: | 993 |
Description:
Famished

-------------------------------------------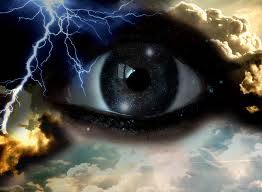 What is this
A feast of inebriating wine and exotic fruit
Has flown before a storm and shipwrecked
Before my Crusoe famished eyes
And I a mendicant with only words
To use for coin.
I inhale the incensed air and grow
Giddy anticipating the flavor of
You

Fancy eyes of secret opal flame
Have me tangled in muse struck wonder
And what is there in that smile
Would it look as sweet on other lips
Certainly I could spend every night
Entrancing you with whispered nothings
By flickered candlelight

But more-so I long to crush your cries
mouth to mouth
To feel the pinkness of those
Pouty lips is more than any man
Whether possessed of sand or
Made of iron could nay resist

To taste this feast before me
May mean my end
Should I live I will only live
To
Do it
Again






Submitted on 2012-09-16 17:12:48 Terms of Service / Copyright Rules
Submissions: [ Previous ] [ Next ]
1: >_<
2: I dunno...
3: meh!
4: Pretty cool
5: Wow!


||| Comments |||


196003


Be kind, take a few minutes to review the hard work of others <3
It means a lot to them, as it does to you.