[ Join Free! ]
(No Spam mail)


<<

|

>>
Submission Name: Moon Kisses

--------------------------------------------------------
| | |
| --- | --- |
| Author: | DaleP |
| ASL Info: | 57/M/TX |
| Elite Ratio: | 6.21 - 629/553/330 |
| Words: | 85 |

| | |
| --- | --- |
| Class/Type: | Poetry/Love |
| Total Views: | 491 |
| Average Vote: | No vote yet. |
| Bytes: | 492 |
Description:
Moon Kisses

-------------------------------------------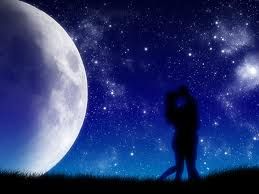 I blew you a basket full of kisses
and hung them on a balloon.
My kisses flew off on a brezze
to end up?
I know not where.

You slept the night through and never knew.
I am very sad my kisses never got there.

Tonight I blew a new basket full of kisses.
This time I am hanging them on the moon.
So donít spend all night sleeping tight.
Wake up and look!
The moon
has a present for you.






Submitted on 2012-10-10 21:54:00 Terms of Service / Copyright Rules
Submissions: [ Previous ] [ Next ]
1: >_<
2: I dunno...
3: meh!
4: Pretty cool
5: Wow!


||| Comments |||


196205


Be kind, take a few minutes to review the hard work of others <3
It means a lot to them, as it does to you.
Carry written by saartha
I Do, I Do written by poetotoe
True Death written by layDsayD
The Severed Head written by HisNameIsNoMore
Shi written by ShyOne
Neither Here nor There written by layDsayD
Dashboard Light written by layDsayD
Ache written by rev.jpfadeproof
Supernatural Cowboy Sleuth (final) written by endlessgame23
Once Again written by krs3332003
Alone in the Crowd written by SavedDragon
written by Daniel Barlow
the living moment written by ShyOne
untitled written by ShyOne
PEARL (Exclusive Poem) 10th Anniversary... written by Cordell
4th of July written by layDsayD
102.3 written by rev.jpfadeproof
Red Barn written by rev.jpfadeproof
Physician, Heal Thyself written by WriteSomething
Devils in the Details written by endlessgame23
4th Season of Vivaldi written by HisNameIsNoMore
Push written by JanePlane
written by Daniel Barlow
Brigit written by endlessgame23
More then just goodbye written by faideddarkness
Or are we written in the sand? written by Chelebel
What happens written by Wolfwatching
Cosmic Dreams written by Chelebel
Etiquette written by saartha
written by Daniel Barlow