[ Join Free! ]
(No Spam mail)


<<

|

>>
Submission Name: Boundaries

--------------------------------------------------------
| | |
| --- | --- |
| Author: | DaleP |
| ASL Info: | 57/M/TX |
| Elite Ratio: | 6.21 - 629/553/330 |
| Words: | 86 |

| | |
| --- | --- |
| Class/Type: | Poetry/Love |
| Total Views: | 561 |
| Average Vote: | No vote yet. |
| Bytes: | 2610 |
Description:
Boundaries

-------------------------------------------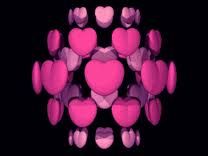 I am the Mobius man I stand
On the circle of your forever.
The sky is not as blue as my eyes
Nor can the space between us
Hold any secret that I cannot see.
You are a fierce whisper beneath
The unblinking light of Venus.
Your eyes contain my universe
And demarcate the conditions
Of play.
We are not the merging of dreams
Into a single point in space.
But separate worlds on the same
Journey through time.






Submitted on 2012-10-29 00:25:18 Terms of Service / Copyright Rules
Submissions: [ Previous ] [ Next ]
1: >_<
2: I dunno...
3: meh!
4: Pretty cool
5: Wow!


||| Comments |||


196346


Be kind, take a few minutes to review the hard work of others <3
It means a lot to them, as it does to you.
Hopelessly Blind written by ForgottenGraves
The Promise written by annie0888
Ten Poems written by Wolfwatching
Summer Nights written by ollie_wicked
You Make Me speechless written by elephantasia
In My Head written by faideddarkness
Bond written by saartha
untitled written by Chelebel
I will call out your name written by RisingSon
Once Again written by krs3332003
Wasps written by Wolfwatching
Song written by Daniel Barlow
Munyonyo written by expiring_touch
May 31 2018 written by Chelebel
Life changes in a moment written by Ramneet
cleverly shunned written by CrypticBard
Sunset written by rev.jpfadeproof
Deaf Dumb and Blind is no excuse written by poetotoe
Pain, an elixir. written by Ramneet
102.3 written by rev.jpfadeproof
One Thing written by Wolfwatching
Bee Keeper written by endlessgame23
In the end written by Janesaddiction
To written by SavedDragon
It's been a while written by Sharati_hottie
Skin of Fables written by ShadowParadox
This written by Chelebel
new moon written by CrypticBard
Push written by JanePlane
Treasure Chest written by PieceOfCake