[ Join Free! ]
(No Spam mail)


<<

|

>>
Submission Name: Receive

--------------------------------------------------------
| | |
| --- | --- |
| Author: | DaleP |
| ASL Info: | 57/M/TX |
| Elite Ratio: | 6.21 - 629/553/330 |
| Words: | 65 |

| | |
| --- | --- |
| Class/Type: | Poetry/Love |
| Total Views: | 919 |
| Average Vote: | No vote yet. |
| Bytes: | 2514 |
Description:
Receive

-------------------------------------------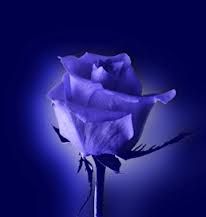 The span of all day watching
denying a humming bird hunger
obsessed by a single bloom
of blue.
I am watching.
I feel your words infuse
butterflies with flutter
and convince sparrows
not to fly.
An opening spell of invitation
you suffuse the heat
that rises from beneath
allowing stone
to be molded by love.






Submitted on 2012-11-18 06:10:48 Terms of Service / Copyright Rules
Submissions: [ Previous ] [ Next ]
1: >_<
2: I dunno...
3: meh!
4: Pretty cool
5: Wow!


||| Comments |||


196478


Be kind, take a few minutes to review the hard work of others <3
It means a lot to them, as it does to you.
cleverly shunned written by CrypticBard
Estranged / Shocks written by Daniel Barlow
Primitive Lapse written by Crestfallenman
written by Daniel Barlow
Supernatural Cowboy Sleuth (final) written by endlessgame23
written by Daniel Barlow
Sunset written by rev.jpfadeproof
Because of You written by poetotoe
It's Night Now written by RisingSon
Pain, an elixir. written by Ramneet
new moon written by CrypticBard
Happy Saint Patrick's Day written by poetotoe
AI written by poetotoe
written by Daniel Barlow
Your Lover written by Cordell
written by Daniel Barlow
Summer written by layDsayD
Dashboard Light written by layDsayD
Before, Now, & After written by SincerWritinAsh
Bee Keeper written by endlessgame23
I will call out your name written by RisingSon
You do, I Do written by poetotoe
Alone in the Crowd written by SavedDragon
The Song on Your Guitar written by SavedDragon
the living moment written by ShyOne
Supernatural Cowboy Sleuth (7) written by endlessgame23
Once Again written by krs3332003
Still Fighting See? written by ForgottenGraves
descent written by TheBadSadMan
Or are we written in the sand? written by Chelebel