[ Join Free! ]
(No Spam mail)


<<

|

>>
Submission Name: Hello Moon

--------------------------------------------------------
| | |
| --- | --- |
| Author: | DaleP |
| ASL Info: | 57/M/TX |
| Elite Ratio: | 6.21 - 629/553/330 |
| Words: | 189 |

| | |
| --- | --- |
| Class/Type: | Poetry/Love |
| Total Views: | 469 |
| Average Vote: | No vote yet. |
| Bytes: | 8405 |
Description:
Hello Moon

-------------------------------------------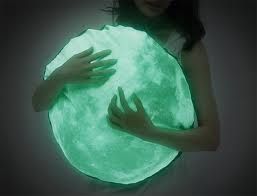 The Maiden Moon glows
on cold concrete
The wind howls me alive
and the sun commits suicide.

The better half of creation
You pirouette before the stars
As I stand in total silence
possessed and in awe

I am far into my days
wondering lost in the
wildwood ways

Yet you are the precursor
to dawn.

I was in a dream
while you were dreaming.
And in this dream you dreamed.
I was there yet dreaming
And all our dreams
were dreamed by two.

A moment of mad
A token of sad
All in a world
of glorious
You

My heart is set
to we are not there yet.
And nothing will stop
its rapid beating.

There must be some limitation
beyond mere flesh.
For surely my heart has surpassed
the cage of my chest

Bare skinned honesty finds
me in ascension with you.
If we focus long enough
to allow this thought
its day
you will see
It isn't every day that the Moon
stops to say hello.





Submitted on 2012-12-15 02:03:41 Terms of Service / Copyright Rules
Submissions: [ Previous ] [ Next ]
1: >_<
2: I dunno...
3: meh!
4: Pretty cool
5: Wow!


||| Comments |||


196607


Be kind, take a few minutes to review the hard work of others <3
It means a lot to them, as it does to you.
Our Cinder Crisis written by SavedDragon
Sunset written by rev.jpfadeproof
Wasps written by Wolfwatching
Red Barn written by rev.jpfadeproof
Summer Nights written by ollie_wicked
Cage written by distortedcloud
The Promise written by annie0888
Trails written by Daniel Barlow
Unfortunate Reality written by TeslaKoyal
Incubus written by monad
Linger written by saartha
Devils in the Details written by endlessgame23
Date night written by expiring_touch
untitled written by Chelebel
You Make Me speechless written by elephantasia
Wish written by Daniel Barlow
May 31 2018 written by Chelebel
Push written by JanePlane
102.3 written by rev.jpfadeproof
In the end written by Janesaddiction
Skin of Fables written by ShadowParadox
Once Again written by krs3332003
This written by Chelebel
In the Mouth of Elysium written by HisNameIsNoMore
In My Head written by faideddarkness
Munyonyo written by expiring_touch
It's Night Now written by RisingSon
Giving written by jjd
Pressure written by hybridsongwrite
It's been a while written by Sharati_hottie