[ Join Free! ]
(No Spam mail)


<<

|

>>
Submission Name: Choices

--------------------------------------------------------
| | |
| --- | --- |
| Author: | DaleP |
| ASL Info: | 57/M/TX |
| Elite Ratio: | 6.21 - 629/553/330 |
| Words: | 64 |

| | |
| --- | --- |
| Class/Type: | Poetry/Longing |
| Total Views: | 620 |
| Average Vote: | No vote yet. |
| Bytes: | 2327 |
Description:
Choices

-------------------------------------------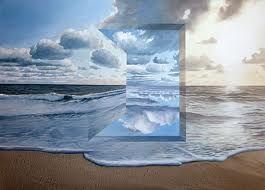 I linger in the doorway of dawn
My shadow holds at bay
Those first piercing morning rays
I do not wish to disturb your slumber
Or my wide eyed wonder
As I bask in your gentle curves
We are on the edge you and I
Where dreams either become
Our lovers
and
Learn to fly
Or in a moment
Pass on by





Submitted on 2012-12-15 05:33:41 Terms of Service / Copyright Rules
Submissions: [ Previous ] [ Next ]
1: >_<
2: I dunno...
3: meh!
4: Pretty cool
5: Wow!


||| Comments |||


196608


Be kind, take a few minutes to review the hard work of others <3
It means a lot to them, as it does to you.
Ache written by rev.jpfadeproof
Devils in the Details written by endlessgame23
Brigit written by endlessgame23
Carry written by saartha
4th of July written by layDsayD
Supernatural Cowboy Sleuth (6) written by endlessgame23
Love written by saartha
The Severed Head written by HisNameIsNoMore
More then just goodbye written by faideddarkness
Supernatural Cowboy Sleuth (4) written by endlessgame23
written by Daniel Barlow
written by Daniel Barlow
Fasade written by jackz
Still Fighting See? written by ForgottenGraves
Cosmic Dreams written by Chelebel
AI written by poetotoe
Sunset written by rev.jpfadeproof
untitled written by ShyOne
Supernatural Cowboy Sleuth (5) written by endlessgame23
Alone in the Crowd written by SavedDragon
Red Barn written by rev.jpfadeproof
Blood Stains Are The Worst written by ForgottenGraves
Etiquette written by saartha
Physician, Heal Thyself written by WriteSomething
Neither Here nor There written by layDsayD
I Do, I Do written by poetotoe
the living moment written by ShyOne
True Death written by layDsayD
World I No Longer Want written by ForgottenGraves
descent written by TheBadSadMan