[ Join Free! ]
(No Spam mail)


<<

|

>>
Submission Name: More Than Dreams

--------------------------------------------------------
| | |
| --- | --- |
| Author: | DaleP |
| ASL Info: | 57/M/TX |
| Elite Ratio: | 6.21 - 629/553/330 |
| Words: | 79 |

| | |
| --- | --- |
| Class/Type: | Poetry/Love |
| Total Views: | 712 |
| Average Vote: | No vote yet. |
| Bytes: | 2588 |
Description:
More Than Dreams

-------------------------------------------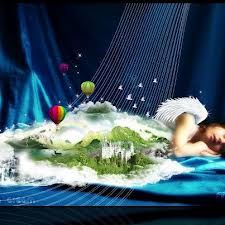 Someday I will hold you
and sing you lullabies.
I will kiss your eyelids softly
and whisper gold
into your dreams.

When the nighttime holds a chill
my arms will keep you safe and warm.
My lap will be your pillow
while I caress your brow.

When you wake with words
upon your lips I will listen
with all of my attention.
All the while delving deep
into your morning eyes.






Submitted on 2012-12-22 12:40:36 Terms of Service / Copyright Rules
Submissions: [ Previous ] [ Next ]
1: >_<
2: I dunno...
3: meh!
4: Pretty cool
5: Wow!


||| Comments |||


196642


Be kind, take a few minutes to review the hard work of others <3
It means a lot to them, as it does to you.
written by Daniel Barlow
Red Barn written by rev.jpfadeproof
Bee Keeper written by endlessgame23
Neither Here nor There written by layDsayD
Cosmic Dreams written by Chelebel
Summer written by layDsayD
PEARL (Exclusive Poem) 10th Anniversary... written by Cordell
Once Again written by krs3332003
written by Daniel Barlow
Before, Now, & After written by SincerWritinAsh
Alone in the Crowd written by SavedDragon
True Death written by layDsayD
Supernatural Cowboy Sleuth (7) written by endlessgame23
Primitive Lapse written by Crestfallenman
Waiting written by Daniel Barlow
AI written by poetotoe
descent written by TheBadSadMan
Sunset written by rev.jpfadeproof
the living moment written by ShyOne
Still Fighting See? written by ForgottenGraves
Fasade written by jackz
Bond written by saartha
Supernatural Cowboy Sleuth (final) written by endlessgame23
You do, I Do written by poetotoe
cleverly shunned written by CrypticBard
written by Daniel Barlow
Blood Stains Are The Worst written by ForgottenGraves
Every..... written by jackz
Estranged / Shocks written by Daniel Barlow
The Song on Your Guitar written by SavedDragon