[ Join Free! ]
(No Spam mail)


<<

|

>>
Submission Name: Devour

--------------------------------------------------------
| | |
| --- | --- |
| Author: | DaleP |
| ASL Info: | 57/M/TX |
| Elite Ratio: | 6.21 - 629/553/330 |
| Words: | 125 |

| | |
| --- | --- |
| Class/Type: | Poetry/Love |
| Total Views: | 496 |
| Average Vote: | No vote yet. |
| Bytes: | 3571 |
Description:
Devour

-------------------------------------------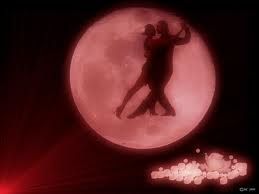 My love is dressed in tawny glow
and I have never beheld a jewel as
radiant as she. Stalking me with grace-
ful slide
I am a heart stopped man
paralyzed
by seductive woman eyes.

There is no escape nor do I try
as she whirls around me I can only
sigh.

Her lips devour me hard
as diamond and polish me
until my eyes glow bright with
mystic rays of transcendental light.

A tigress tempted by passion blood
she licks me sweet to tooth.
Smiling at my alarm she wins me
over with an angel's cajoling charm.

With her eyes she commands me rise.
Her kiss defines the span of my breath.
She devours me
real
heart and soul.






Submitted on 2013-01-13 00:41:08 Terms of Service / Copyright Rules
Submissions: [ Previous ] [ Next ]
1: >_<
2: I dunno...
3: meh!
4: Pretty cool
5: Wow!


||| Comments |||


196751


Be kind, take a few minutes to review the hard work of others <3
It means a lot to them, as it does to you.
Pain, an elixir. written by Ramneet
descent written by TheBadSadMan
Bee Keeper written by endlessgame23
Once Again written by krs3332003
Supernatural Cowboy Sleuth (7) written by endlessgame23
I will call out your name written by RisingSon
written by Daniel Barlow
written by Daniel Barlow
Dashboard Light written by layDsayD
More then just goodbye written by faideddarkness
Your Lover written by Cordell
Fasade written by jackz
Bond written by saartha
Summer written by layDsayD
Red Barn written by rev.jpfadeproof
Every..... written by jackz
Before, Now, & After written by SincerWritinAsh
Still Fighting See? written by ForgottenGraves
Or are we written in the sand? written by Chelebel
World I No Longer Want written by ForgottenGraves
the living moment written by ShyOne
Sleep Talk written by Queen_of_spades
Sunset written by rev.jpfadeproof
Waiting written by Daniel Barlow
Push written by JanePlane
Blood Stains Are The Worst written by ForgottenGraves
AI written by poetotoe
PEARL (Exclusive Poem) 10th Anniversary... written by Cordell
Cosmic Dreams written by Chelebel
written by Daniel Barlow