[ Join Free! ]
(No Spam mail)


<<

|

>>
Submission Name: dazzled

--------------------------------------------------------
| | |
| --- | --- |
| Author: | DaleP |
| ASL Info: | 57/M/TX |
| Elite Ratio: | 6.21 - 630/554/330 |
| Words: | 62 |

| | |
| --- | --- |
| Class/Type: | Poetry/Love |
| Total Views: | 744 |
| Average Vote: | No vote yet. |
| Bytes: | 1677 |
Description:
dazzled

-------------------------------------------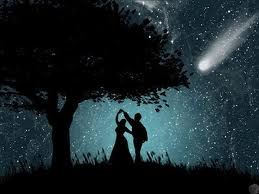 I was lost when I saw your eyes
Then your smile stopped my heart
And my heart cried
"who is she?"

"I dare not beat again until I know."

Now there is no ground
beneath my feet.
I do not care,
because with you I can fly.
Love is too small a word
for you and I.





Submitted on 2013-01-16 13:25:29 Terms of Service / Copyright Rules
Submissions: [ Previous ] [ Next ]
1: >_<
2: I dunno...
3: meh!
4: Pretty cool
5: Wow!


||| Comments |||


196775


Be kind, take a few minutes to review the hard work of others <3
It means a lot to them, as it does to you.