[ Join Free! ]
(No Spam mail)


<<

|

>>
Submission Name: From Cover to Cover

--------------------------------------------------------
| | |
| --- | --- |
| Author: | DaleP |
| ASL Info: | 57/M/TX |
| Elite Ratio: | 6.21 - 630/554/330 |
| Words: | 81 |

| | |
| --- | --- |
| Class/Type: | Poetry/Love |
| Total Views: | 1194 |
| Average Vote: | No vote yet. |
| Bytes: | 3718 |
Description:
From Cover to Cover

-------------------------------------------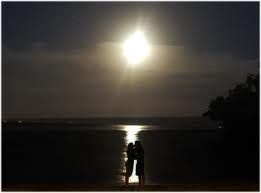 rustling pages slowing turned
with catch of breath as I yearn
to burn with you
in stellar sky

enchanted
flight

on lifting wind
lofted until I
touch the cheek of Venus
and steal a kiss

a breath of light

for a moment held
bestows the fallow sea
with life

limpid pools of dreams
romantic whims
bare skin
we drink of dew filtered pure
and cherish one another
with innocent
wonder






Submitted on 2013-02-10 01:22:01 Terms of Service / Copyright Rules
Submissions: [ Previous ] [ Next ]
1: >_<
2: I dunno...
3: meh!
4: Pretty cool
5: Wow!


||| Comments |||


196894


Be kind, take a few minutes to review the hard work of others <3
It means a lot to them, as it does to you.