[ Join Free! ]
(No Spam mail)


<<

|

>>
Submission Name: Nightfall

--------------------------------------------------------
| | |
| --- | --- |
| Author: | DaleP |
| ASL Info: | 57/M/TX |
| Elite Ratio: | 6.21 - 630/554/330 |
| Words: | 89 |

| | |
| --- | --- |
| Class/Type: | Poetry/Love |
| Total Views: | 1288 |
| Average Vote: | No vote yet. |
| Bytes: | 2491 |
Description:
Nightfall

-------------------------------------------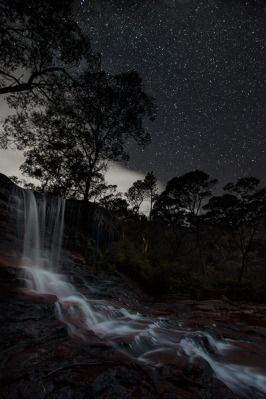 The mountains weep in dissolution
as with dirt they attempt to fill the sea.
Fire flies wink on one by one.

Drifting from the open door of night
comes the lassitude of your lullaby.
And as the sun tongues a last
bloody kiss
to mist my eyes;
I can feel you real from the inside
dreaming out into the bloom of ever
deeper skies.

Until,

the stone of the mountains
disappears into purple haze
And you become the lone star
on my horizon.






Submitted on 2013-03-14 23:42:35 Terms of Service / Copyright Rules
Submissions: [ Previous ] [ Next ]
1: >_<
2: I dunno...
3: meh!
4: Pretty cool
5: Wow!


||| Comments |||


197046


Be kind, take a few minutes to review the hard work of others <3
It means a lot to them, as it does to you.