This site will self destruct in 2 months, March 17.
It will come back, and be familiar and at the same time completely different.
All content will be deleted. Backup anything important.
--- Staff

Lost in need of Space
| | |
| --- | --- |
| Author: | DaleP |
| ASL Info: | 57/M/TX |
| Elite Ratio: | 6.21 - 632 /554 /330 |
| Words: | 179 |

| | |
| --- | --- |
| Class/Type: | Poetry /Love |
| Total Views: | 1420 |
| Average Vote: | No vote yet. |
| Bytes: | 1133 |
Description:
---
Lost in need of Space
---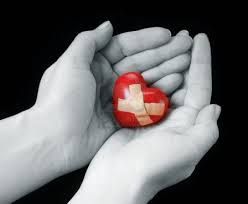 Lost in the land of I died while dreaming
I am no longer a man, I exist only
as a wounded heart whose streaming
blood will not congeal.

This night like every night can only end
with the sun rays peaking above
my mountain redoubt.


Yes
But first the sun's hope must traverse
the emptiness of all times beyond time
without you.
(some night I may fail this test)
Some morning the sun is sure to
annihilate me body and soul.
Worse my heart might be cauterized
and no longer bleed for you.

I feel the sentience of the wind
as our tale is told by brushing gust
and eddied whirl.
and just like your last kiss upon my cheek.
I am left compelled to repeat and reapeat...

I fling out promises into an awe filled
sky where the moon is no more than a
phantom
(maybe it's not madness)
but truly a case of
you
are the one.

Submitted on 2013-04-19 00:02:54
Terms of Service / Copyright Rules
Edit post
Comments
197238