[ Join Free! ]
(No Spam mail)


<<

|

>>
Submission Name: Heart Murmurer

--------------------------------------------------------
| | |
| --- | --- |
| Author: | DaleP |
| ASL Info: | 57/M/TX |
| Elite Ratio: | 6.21 - 630/554/330 |
| Words: | 101 |

| | |
| --- | --- |
| Class/Type: | Poetry/Love |
| Total Views: | 1293 |
| Average Vote: | No vote yet. |
| Bytes: | 2667 |
Description:
Heart Murmurer

-------------------------------------------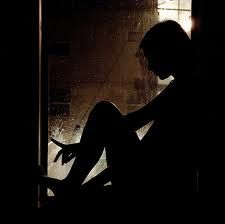 Moonlight sighs through the window
And puddles at your feet.
The stars in the sky are fancy and bright
But about you glows the fire of love
Profoundly translucent and deeper than
Diamond.
The solitude of this moment alone
Watching you dream awake the world
I feel my heart has no room to spare
You are everywhere
We are bedded in infinite space
Drifting to our date with eternity
But In your brown eyes I realize
No matter how vast love becomes
For you and I
It's always going to be
The perfect size






Submitted on 2013-08-07 21:41:37 Terms of Service / Copyright Rules
Submissions: [ Previous ] [ Next ]
1: >_<
2: I dunno...
3: meh!
4: Pretty cool
5: Wow!


||| Comments |||


197728


Be kind, take a few minutes to review the hard work of others <3
It means a lot to them, as it does to you.