[ Join Free! ]
(No Spam mail)


<<

|

>>
Submission Name: a whisper of blue

--------------------------------------------------------
| | |
| --- | --- |
| Author: | DaleP |
| ASL Info: | 57/M/TX |
| Elite Ratio: | 6.21 - 630/554/330 |
| Words: | 110 |

| | |
| --- | --- |
| Class/Type: | Poetry/Love |
| Total Views: | 861 |
| Average Vote: | No vote yet. |
| Bytes: | 3645 |
Description:
a whisper of blue

-------------------------------------------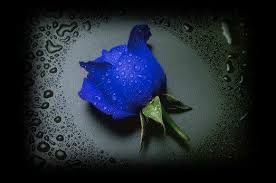 We say goodbye as the wild earth cries
and I lament how the death of love
so becomes you

I cry out your name

Yet
Through the long night comes a new pain
parting
on now
strange city streets
bequeathing false memories where dark silence abounds
drowning sound,
a tumult of affluent emptiness--

I whisper your name

my heart's hopes
burst forth
like a dream merchant marketing solaces,
on a sunny Sunday before the church doors open

But I am still alone
and the slap of you still lingers
more potent than any kiss
it's because with you
I understood
alive






Submitted on 2013-12-22 21:13:44 Terms of Service / Copyright Rules
Submissions: [ Previous ] [ Next ]
1: >_<
2: I dunno...
3: meh!
4: Pretty cool
5: Wow!


||| Comments |||


198486


Be kind, take a few minutes to review the hard work of others <3
It means a lot to them, as it does to you.