[ Join Free! ]
(No Spam mail)


<<

|

>>
Submission Name: shimmer

--------------------------------------------------------
| | |
| --- | --- |
| Author: | DaleP |
| ASL Info: | 57/M/TX |
| Elite Ratio: | 6.21 - 630/554/330 |
| Words: | 119 |

| | |
| --- | --- |
| Class/Type: | Poetry/Love |
| Total Views: | 1076 |
| Average Vote: | No vote yet. |
| Bytes: | 4537 |
Description:
shimmer

-------------------------------------------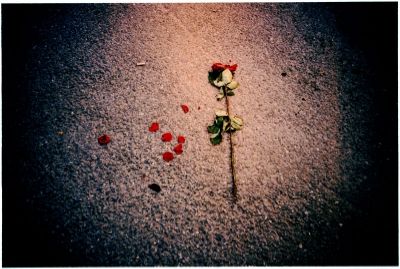 The depth of dark despair
Is melting from our hard
Won reality.
We are become the illusive heart

The sum of us lives within
The heat shimmer
That haunts a lovers eyes

We belong on mountain roads at twilight.
And like
The fog that remains just beyond
The edge of a canopied marsh
As gloom is sifted out of day,
Time is not ours to sustain.

There is no forever
Only this moment
Of ever

We must make it our own.

Love may only exist
Between this next eye blink
And our first kiss
Continuance
May become our greatest pleasure
Or our deepest pain
But we shall
Earn our wings






Submitted on 2013-12-31 11:37:12 Terms of Service / Copyright Rules
Submissions: [ Previous ] [ Next ]
1: >_<
2: I dunno...
3: meh!
4: Pretty cool
5: Wow!


||| Comments |||


198533


Be kind, take a few minutes to review the hard work of others <3
It means a lot to them, as it does to you.