[ Join Free! ]
(No Spam mail)


<<

|

>>
Submission Name: between birth and agony

--------------------------------------------------------
| | |
| --- | --- |
| Author: | DaleP |
| ASL Info: | 57/M/TX |
| Elite Ratio: | 6.21 - 630/554/330 |
| Words: | 139 |

| | |
| --- | --- |
| Class/Type: | Poetry/Misc |
| Total Views: | 1385 |
| Average Vote: | No vote yet. |
| Bytes: | 867 |
Description:
between birth and agony

-------------------------------------------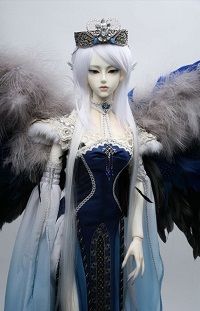 At times life reminds me of a cello
Being ripped and chomped with a chainsaw
Are u following me?
Are you covered by that same musical blood-splatter?
And once again it's all about
A plunge downhill screaming
With brakes on fire through curves careening
And the world becomes a billion butterflies
Being mutilated in a blender.
I fall out of her eyes and try desperately to breathe
This is a dream and I know I am dreaming
Just as I know that once I was awake but will
Wake again, nevermore.
Slam!
Those gates of granite and Iron before love can
Become a ruckus of rain and rust through to my
Heart.
Too late
I am smoking in the everafter
Sure it is true love
But unfortunately happily
Is just a fairytale






Submitted on 2015-11-20 01:10:24 Terms of Service / Copyright Rules
Submissions: [ Previous ] [ Next ]
1: >_<
2: I dunno...
3: meh!
4: Pretty cool
5: Wow!


||| Comments |||


200855


Be kind, take a few minutes to review the hard work of others <3
It means a lot to them, as it does to you.